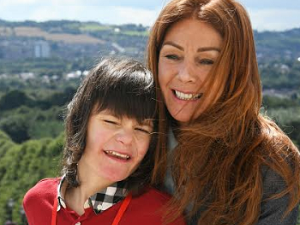 Pic: Alan Lewis
By Adam Evans
Billy Caldwell's Mum has met with a cross-party group calling for GPs in Northern Ireland to be able to prescribe medicinal cannabis.
It's after the Home Secretary announced he will take steps to change the law across the water.
However, the powersharing crisis could hold the process reaching us here.
But Charlotte has told Q Radio she's feeling positive following this afternoon's meeting at Stormont
Billy Caldwell's Mum Charlotte- "Billy's Law" will be introduced in NI, with the support of a cross-party group of politicians. They're calling for new law, which makes it easier to access medicinal cannabis oil from specialist doctors in the rest of the UK, to take effect here. pic.twitter.com/VQjl6uAv4W

— Q Radio News (@qnewsdesk) August 10, 2018