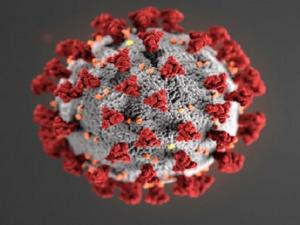 By Q Radio News
Another 15 people have died in Northern Ireland after contracting COVID-19.
The latest Department of Health figures bring the death toll here to 469 with a further 26 cases bringing the total number of infections to 4,317.
However New data from the Northern Ireland Statistics and Research Agency (NISRA) indicates that 599 people have died from the virus.
It also reveals the number of COVID-19-related care home deaths halved during the week ending May 8 compared with the week previously.
A total of 36 residents died, down from 72 the week ending May 1.
Almost half the 599 total to die with the virus since the start of the pandemic have succumbed in care homes.
The 274 deaths in care homes and hospices involved 71 separate establishments.
Meanwhile Stormont's leaders have announced some minor relaxations of lockdown measures.
Garden centres and household recycling centres will be able to reopen on Monday.
Marriage ceremonies involving someone who is suffering from a terminal illness will also be allowed from next week.
First Minister Arlene Foster, who revealed Northern Ireland's infection rate (R rate) had dropped to below 0.7, said the announcements represented "very tentative first steps toward recovery".
Angling will also also be permitted from Monday.
Infrastructure minister Nichola Mallon has ordered the pedestrianisation of some streets in Belfast and temporary widening of some pavements to facilitate social distancing.
She said: "Some of the changes we will make have not been tested before.
"They may not all work, but we have an opportunity now to try new things and to learn from them.
"I will not let pursuit of perfection be the enemy of the good."
Belfast Chamber chief executive Simon Hamilton said they were sensible measures.
"Businesses in Belfast are supportive of the need to reshape our city in the long term to make it a more attractive place to live, work and play and to help deal with the challenges of climate change," he said.
"We want to see a city centre that is less reliant on private cars and more pedestrian, cyclist and public transport-friendly, and we look forward to working with the minister to shape that vision for Belfast."