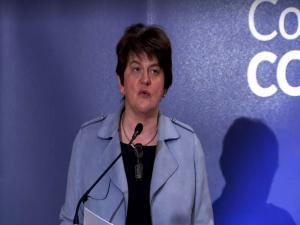 By Q Radio News Team and PA reporter
Northern Ireland's First Minister Arlene Foster has said the powersharing executive has approved the reopening of garden centres and household recycling centres from Monday.
Marriage ceremonies involving someone who is suffering from a terminal illness will also be allowed from next week.
Ministers in the executive discussed the plan on Thursday.
Mrs Foster said the announcement represented "very tentative first steps toward recovery".
The region's lockdown exit plan sets out a five-step process but does not assign projected dates for any of the stages.
"We hope to reveal more about the implementation of stage one on Monday," said Mrs Foster.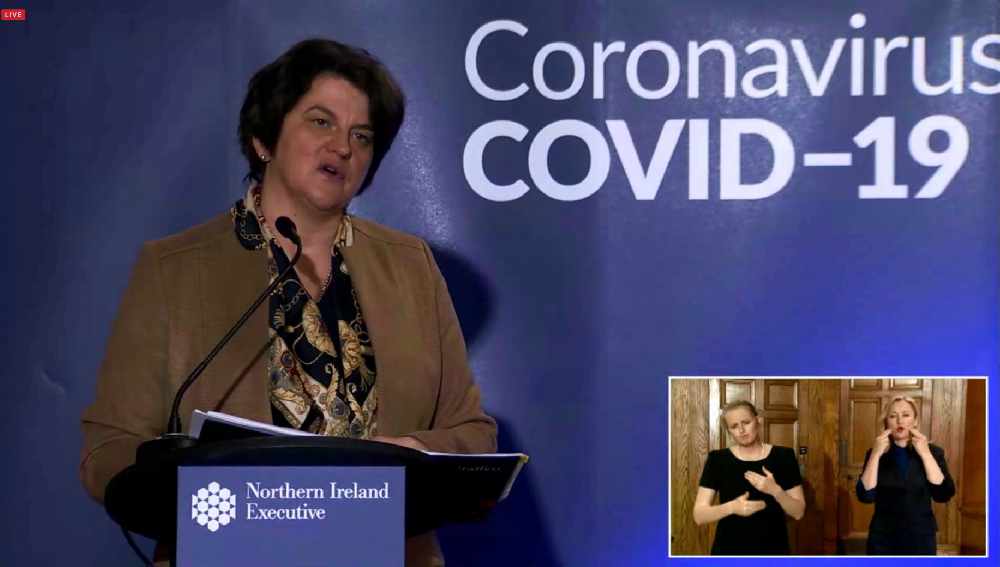 Step One on Monday
Deputy First Minister Michelle O'Neill said the changes had been informed by medical and scientific advice.
"Every decision is carefully judged on an evaluation of risk and potential benefits," she said.
Ms O'Neill said the executive would "move towards step one" of the exit plan on Monday.
The Executive will be publishing its decision-making matrix in order to encourage transparency, says Deputy First Minister Michelle O'Neill. The matrix is made up of a number of risk assessments, including environmental and social impacts. pic.twitter.com/fVfdIhStza

— Q Radio News (@qnewsdesk) May 14, 2020
COVID death's today
It comes after five new deaths from COVID-19 have been announced in Northern Ireland by the Department of Health today.
Three of these deaths have occurred since yesterday, with the other having occurred before 12th May.
In Northern Ireland, 4,291 people have now tested positive for COVID-19. This number includes those who have received positive tests from medical settings, but also from drive thru testing centres in Belfast, Derry/Londonderry and Craigavon.
BREAKING:
📍 5 new deaths from COVID-19 have been announced in NI @healthdpt
📍 3 of these have happened since yesterday
📍Total of 454 deaths from the virus here
📍4,291 people have tested positive for the virus
📍107 NI care homes with positive/suspected COVID-19 outbreaks pic.twitter.com/pBDBrkoIu2

— Q Radio News (@qnewsdesk) May 14, 2020
There are also 75 care homes in Northern Ireland with confirmed Coronavirus outbreaks, and 32 with unconfirmed outbreaks.