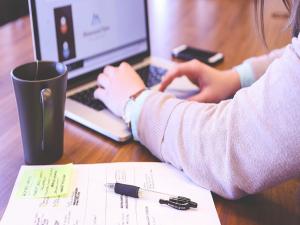 By Peter Moor and PA.
Unemployment in Northern Ireland rose by almost 90% in April, official figures suggested.
An extra 26,500 claimed benefits compared to the previous month as the coronavirus lockdown destroyed jobs.
At 6.1% the claimant count rate is similar to rates seen in 2009/10 and 2014, and below the most recent peak of 7.3% in December 2012, the Northern Ireland Statistics and Research Agency (Nisra) said.
In April the number on the claimant count was 56,200 (6.1% of the workforce).
This represents an increase of 26,500 (89%) from the previous month's revised figure, the highest monthly increase on record.
A total of 783 redundancies were proposed in April 2020, higher than March's total of 557; and a further 124 were proposed in the current month to May 18.
Nisra said: "More timely indicators relating to April and May begin to show the impact of Covid-19 on the labour market.
"The number of out of work benefits' claimants (the experimental claimant count) almost doubled (increased by 26,500 or 89%) over the month to April (reference date April 9) while the number of proposed redundancies was 783 in April and a further 124 were proposed in the current month to May 18.
"The number of proposed redundancies in April is the fifth largest in the last five years while the monthly increase in the claimant count is the highest monthly increase since records began and brings the claimant count to 2014 levels."
The number of confirmed redundancies (3,108) in the most recent 12 months was 47% higher than in the previous 12 months.
Gareth Hetherington is the Director of the Ulster University Economic Policy Centre.
He says that the increase in the rise in unemployment here is unsurprising.
Gareth Hetherington