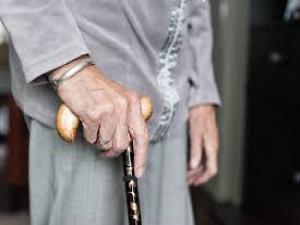 By Michael McHugh, PA.
Inspectors have fielded hundreds of recent calls for help from whistle blowers or staff about standards in care homes during the pandemic in Northern Ireland.
Managers, relatives of residents and trade unionists were also among those raising issues like infection control and use of personal protective equipment, an independent watchdog said.
The Regulation and Quality Improvement Authority (RQIA) plays a key role in providing support and guidance to help manage safe services at nursing and residential homes during the coronavirus outbreak.
Interim chief executive Dermot Parsons said: "We have fielded hundreds of calls from managers and staff and relatives and members of the public during this time.
"We are highly responsive to concerns that staff raise.
"We have also had contact from trade unions, other representatives of staff, who have highlighted particular practices."
He said they had investigated issues raised.
"Last night's inspections that we made also involved contact being made with us by a person who was a whistle blower."
He said such concerns "were highly influential" in the regulator determining how it responded and that could include a physical visit or other inquiries.
It has stepped down some of its routine inspection work in response to the pandemic.
Key issues raised with the RQIA include:
- infection prevention control;
- staffing challenges;
- Visitors to services.
It has received more than 3,000 contacts since the end of March from care services, nursing homes and residential care homes.
Almost two thirds were seeking advice, Mr Parsons said.
One whistle blower communicated concerns relating to the service not using PPE properly.
The chief executive told a meeting of Stormont's health committee an increasing proportion of inspection actions were triggered by matters lodged with it, which are all recorded.
He said efforts were being made to minimise footfall in homes to reduce the risk of spreading the infection.
West Belfast committee member Pat Sheehan said 27 members of staff at Muckamore Abbey hospital in Co Antrim for those with learning difficulties had tested positive for Covid-19.
He asked whether residents were at increased risk.
RQIA official Emer Hopkins said: "We are not at this point concerned about that.
"This is a very vulnerable group of people and we will continue to work hard to make sure that the best practice is adhered to."
Coronavirus testing in care homes is to be significantly expanded, the health minister has said, with those that have experienced outbreaks taking priority.
Ambulance crews started a mobile testing service this week.
A total of 40 health and social care nurses were also being deployed.
On Wednesday Robin Swann said around 25% of home residents (3,346) had already been tested, as had 3,632 staff.
While he said Northern Ireland was testing more residents and staff per head of population than any other part of the UK he declined to confirm whether the expansion would ultimately see all residents tested.
Stormont's deputy first minister Michelle O'Neill has called for universal testing across the care home sector.