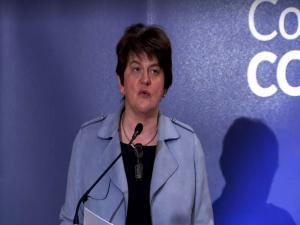 By Q Radio News and PA reporter
Up to 30 people from different households can now meet outdoors in Northern Ireland with social distancing measures in place, the First Minister has announced.
The move is the latest in a number of lockdown relaxations announced by the Executive.
However, no changes have been made to gatherings indoors, with the domestic indoor limit remaining at a maximum of six people.
"While we have managed to suppress the spread of the virus here in Northern Ireland, it has not been beaten and while the hunt for a vaccine continues and while the rate of infection remains under control, we cannot assume that that will always be the case," she said.
The limitation on the number of people able to gather outdoors has been raised from 10 to 30, the First Minister Arlene Foster has confirmed. The domestic indoor limit remains at a maximum of six people. pic.twitter.com/ySi5Xt27jv

— Q Radio News (@qnewsdesk) June 29, 2020
Worship
Stormont First Minister Arlene Foster revealed she attended worship at Enniskillen Cathedral in Fermanagh today as restrictions on religious services were lifted.
She said at Stormont: "The Executive today decided, as planned, the next step increasing the number of people who can meet outdoors from 10-30."
Deputy First Minister Michelle O'Neill said indoor meetings remained at a maximum of six because of the increased risk of virus spread.
"Today we continued to make advancements through our recovery steps and I believe we are making proportionate progress at the right time," she added.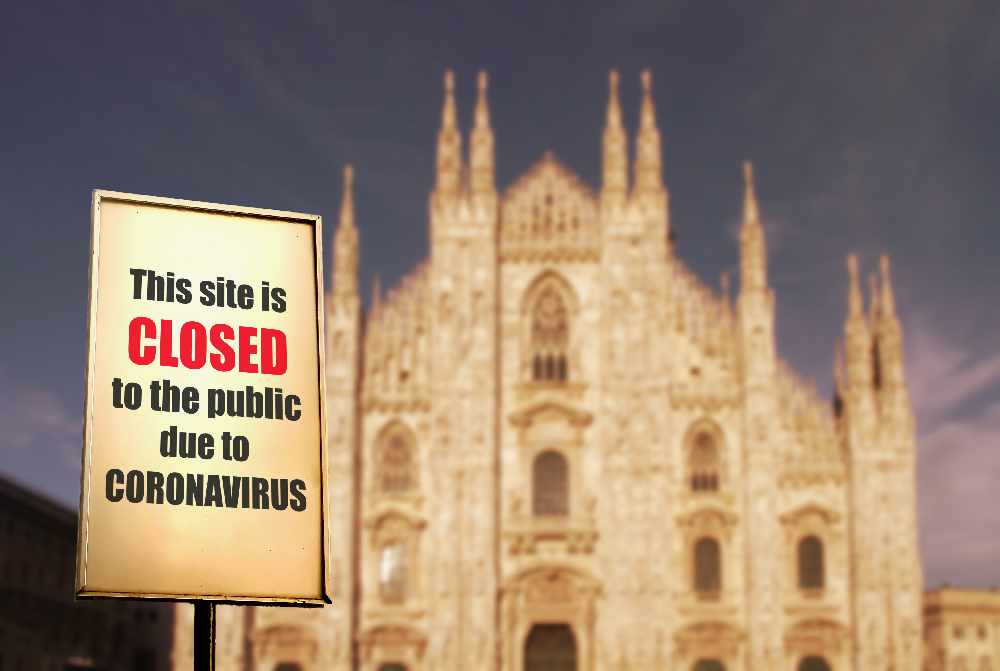 Credit: Getty Images
Social distancing
Deputy First Minister Michelle O'Neill said the message around people sticking to two-metres social distancing if it was possible had not been heard well enough.
She said there was less risk of spreading Covid-19 at two metres than one.
"I would urge all businesses to act responsibly, as so many already are.
"It is encouraging to see the work going on for reopening."
Face coverings
Michelle O'Neill said legal advice about wearing face coverings on public transport in Northern Ireland should be available on Thursday.
Arlene Foster told Stormont she wanted to introduce it in a way that is proportionate.
"We don't want to criminalise people because many people will not be able to wear masks because of medical issues.
"It is important that we don't rush into things just for the sake of it.
"People expect us to do that as Government ministers."
Taoiseach
Nobody from Northern Ireland was among new Taoiseach Micheal Martin's nominees to the Seanad (upper house of the Oireachtas in the Republic of Ireland).
Michelle O'Neill said: "It is disappointing that one of the first actions that this Government has taken has ignored the people of the North."
Arlene Foster said: "It is of course entirely a matter for the Taoiseach as to who he puts on to the Seanad.
"It is a matter for him and not really for me."
Deputy First Minister Michelle O'Neill says she had a call with newly appointed Taoiseach Micheál Martin. She makes it clear that the Executive is eager to continue a good relationship with the Republic of Ireland going forward. pic.twitter.com/bNi2pbO3wQ

— Q Radio News (@qnewsdesk) June 29, 2020