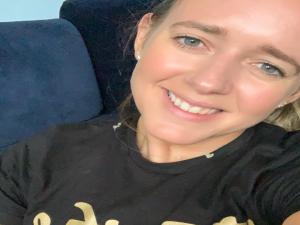 By Brett Campbell
A Northern Ireland politician is part of a group 'running to Canada' in a bid to raise £20,000 for an international charity helping the world's poorest people during the coronavirus pandemic.
Alliance councillor Kate Nicholl ismone of 49 people each clocking up '5km A Day in May' for Tearfund covering a combined distance of over 7,300km.
That's the same distance from Belfast to Newfoundland and back.
"During lockdown I think many of us have reflected on the inequality that exists in the world, so when the opportunity arose to raise money for people who are living in extreme poverty I jumped at the chance," the new mum explained.
"Every day I'm reminded that the most difficult part of my day is not even remotely comparable to the day's of those we're fundraising for are experiencing.
'This challenge is particularly close to my heart, because some of Tearfund's projects are in Zimbabwe, the country of my birth, where for so many life is hard enough at the best of times - dealing with Covid-19 makes it so much more so."
The collective effort which includes some members in England and Poland could help up to 6,600 families living in poverty to access essential sanitizing products like soap and bleach powder, helping them to protect themselves from COVID-19.
Kate is seeking to raise £2,000 on crowdfunding website JustGiving.com.
"I've seen how difficult it is for people in our own community right now," councillor Nicholl said.
"So I can't imagine what life is like for those where social distancing just isn't possible, where going out to work is the only way you can feed your family, or where there aren't enough hand washing facilities.
"Knowing the money we are raising is quite literally saving lives is extremely motivating."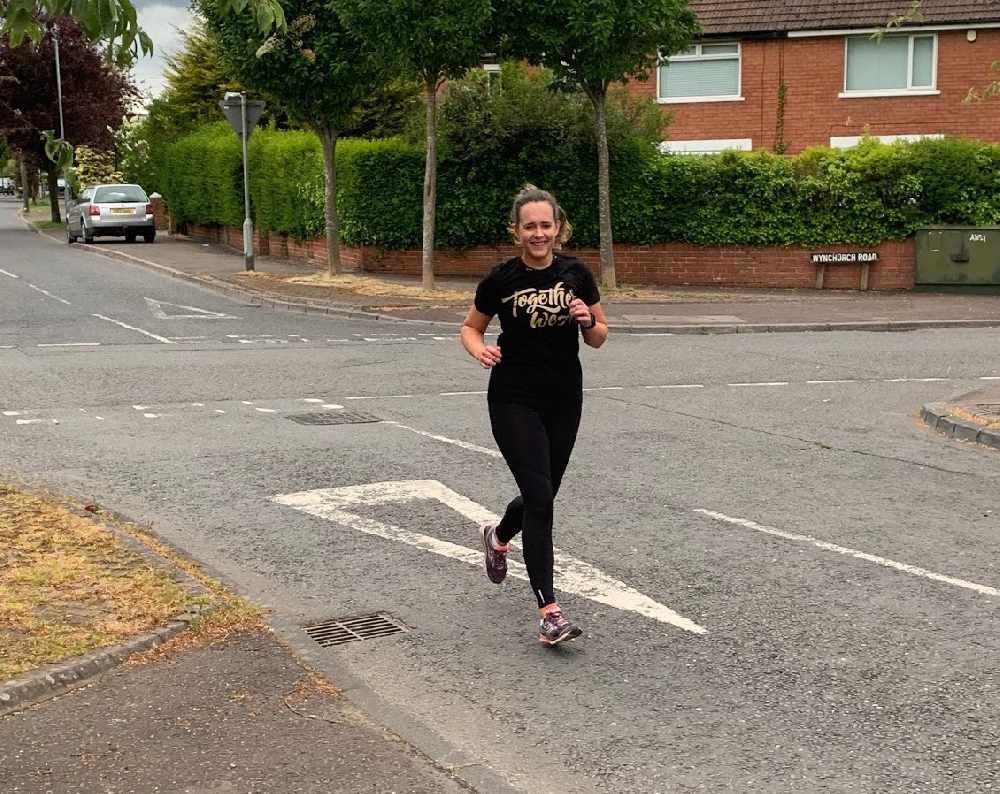 Tearfund's NI Acting Director, Gemma Brown, described maintaining a safe distance from others and practising good hand hygiene as "a herculean task" for many of the world's poorest communities.
"We are very concerned about some of the poorest countries, where life is already difficult and there is little infrastructure to deal with coronavirus," she said.
"Living in a crowded household in a densely populated community, such as a refugee camp, and having to walk a long way for water, makes it much harder for people to take apparently simple measures such as social distancing and increased handwashing.
"These become incredibly hard asks, piled on top of an already challenging daily life."
Ms Brown said the charity is grateful to Kate and others like her around Northern Ireland who are fundraising or donating to the appeal.
"The generosity of the NI public is enabling us to carry out life-giving work amongst the world's poorest communities," she added.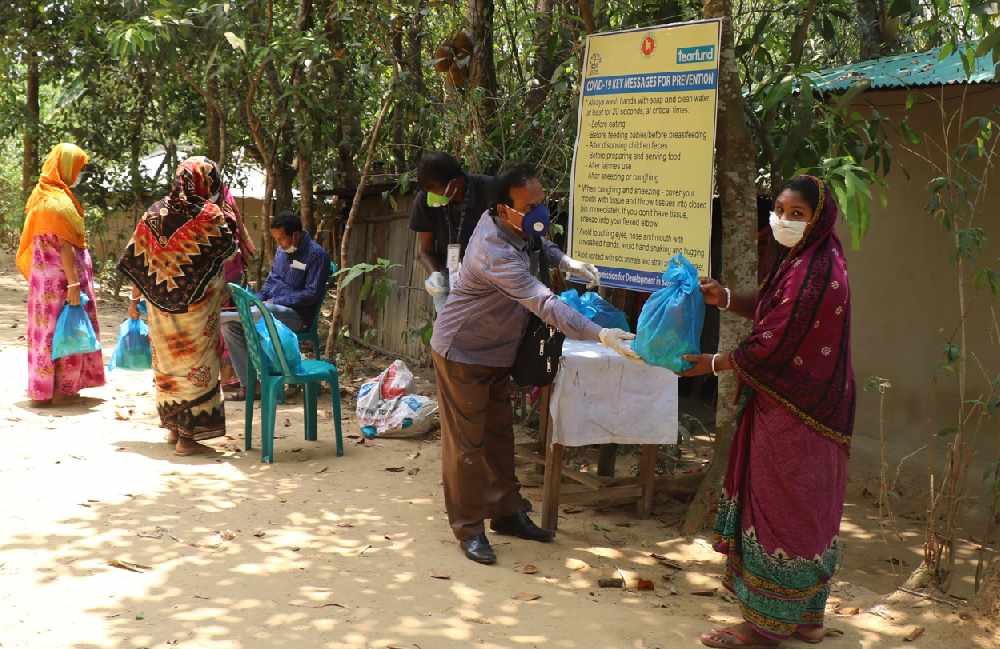 (Rita Rani Bali receiving a hygiene kit at Cox's Bazar in Bangladesh which is home to almost a million Rohingya and is the largest refugee camp in the world)