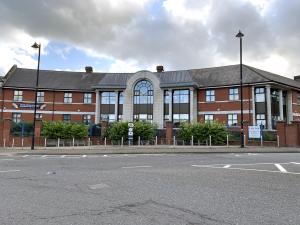 Clifton Nursing Home
By Q Radio News
It's emerged there have been nine coronavirus-related deaths at a North Belfast nursing home ordered to close after inspections.
Residents were to be moved from Clifton nursing home, after concerns were raised about the handling of the outbreak.
But the Department of Health has said it could now be taken over by another company.
The development's been welcomed by MLA Carál Ní Chuilín who has spoken to the head of the Belfast Trust:
The solicitor, Kevin Winters from KRW Law-LLP is representing a number of the families who have relatives at the home.
He spoke to Q Radio about the struggles families are facing:
"We've been contacted by a number of distraught families over the last 48 hours. One family in particular I spoke with this morning. They're basically at the wits end because they don't know where their mother is going to go.
"She was due to be tested for COVID and have bacterial infection testing. She can't go into a hospital and she can't go into the family home because she requires 24 hour care and oversight.
"And really, it's deeply traumatising, not just for that family, but for dozens of others because they're left in a state of limbo.
"They require answers. This needs a root and branch examination at the highest level as to how this deplorable state of affairs emerged.
Kevin Winters
"It's unacceptable and it's unlawful. Many families today are calling for an inquiry. It urgently needs looked at."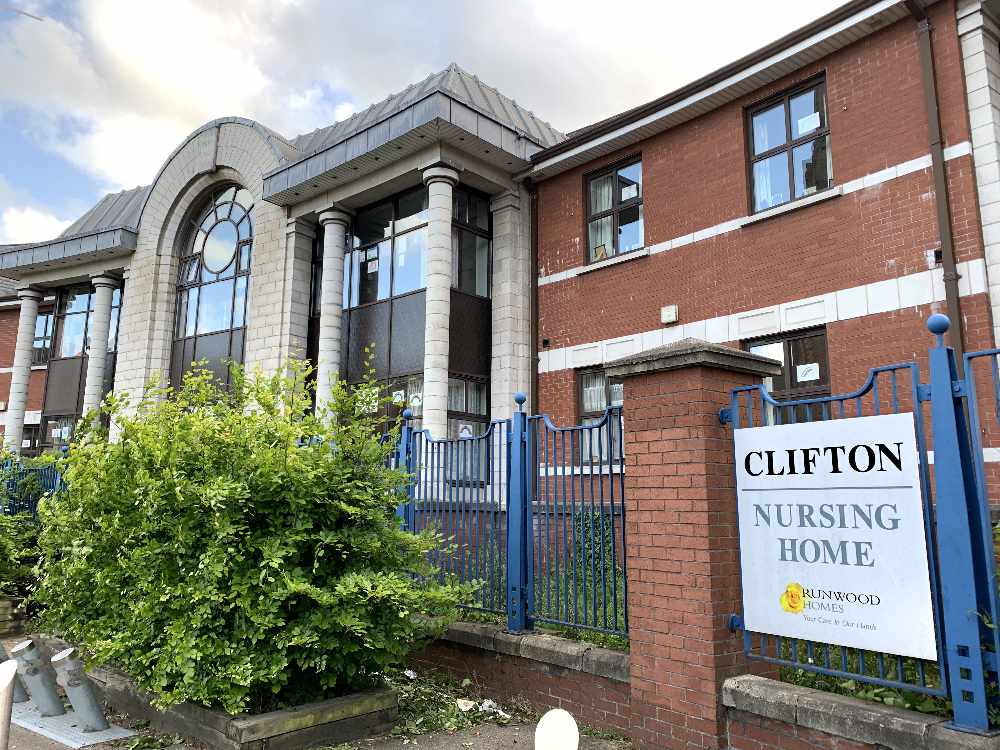 Clifton Nursing Home
Their calls come as it has been revealed that 68 care homes in Northern Ireland have confirmed cases of COVID-19.
A further 36 homes have suspected outbreaks of the virus, according to Department of Health data.
41 care homes have closed outbreaks, where there have been no new cases for 14 days after symptoms onset of the most recent case.
Separate data from the Northern Ireland Statistics and Research Agency on Friday revealed there had been 309 COVID-19 related deaths in care homes and hospices here.
These deaths were reported in 76 separate homes throughout Northern Ireland, according to NISRA data.
In a statement about the Clifton Nursing Home, the Department of Health said it "continues to closely monitor the Clifton Nursing Home situation and is being regularly updated on proposals for a new provider to take over the running of the home. Those discussions are not yet concluded.
"It is hoped the plans will result in residents having the choice of remaining in the home under the care of a new management team – should that be their preferred option.
"This is a very distressing time for residents and their families. This is a matter of great regret.
"The decision announced on Friday on relocating residents was unavoidable, given the situation on the ground. It came after sustained work by the HSC system to support the home, care for residents, and seek necessary improvements in management.
"There was insufficient evidence that required changes were being addressed by the home's management with the necessary urgency and thoroughness. Consequently, Belfast Trust, the Health and Social Care Board, the Public Health Agency and the Department were in agreement that the situation was unsustainable due to the risk to residents.
"Friday's announcement has now led to an alternative provider coming forward with a potential solution.
"Taking action on a failing care home is always highly sensitive and challenging. There will be concerns on the one hand that action could be premature, while others will argue that it should have been taken earlier.
"The safety and best interests of residents and their families must always be paramount.
"The Department and Minister are assured that the HSC system is working very hard to put things right at Clifton Nursing Home."