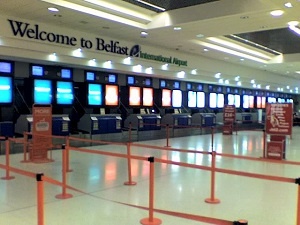 By Rebecca Black, Press Association
A 25-year-old man has been extradited from Tenerife to Northern Ireland.
The man was wanted on suspicion of burglary and theft, and was facing a recall to prison.
He was arrested by the Police Service of Northern Ireland at Belfast International Airport on Thursday morning.
The man later appeared before Belfast Magistrates Court and has been remanded in custody.
So far this year nine people have been extradited to Northern Ireland under a European Arrest Warrant.