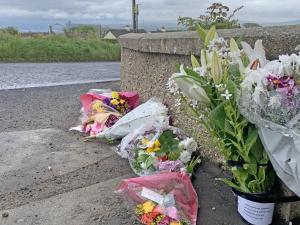 By Q Radio News
The funeral of a mother and daughter who were killed in a traffic collision has taken place in Ballycastle.
Clare (35) and Bethany (3) Smyth were on a quad bike which collided with a tractor near their family farm on Whitepark Road last Tuesday.
Flowers were left close to the spot where they died before a service of thanksgiving took place in Ballycastle Presbyterian Church at 11.30am this morning.
The ten mourners who were allowed inside the church - due to strict social distancing requirements - were told that Clare and Bethany shared a "zest for life" and were loved by all.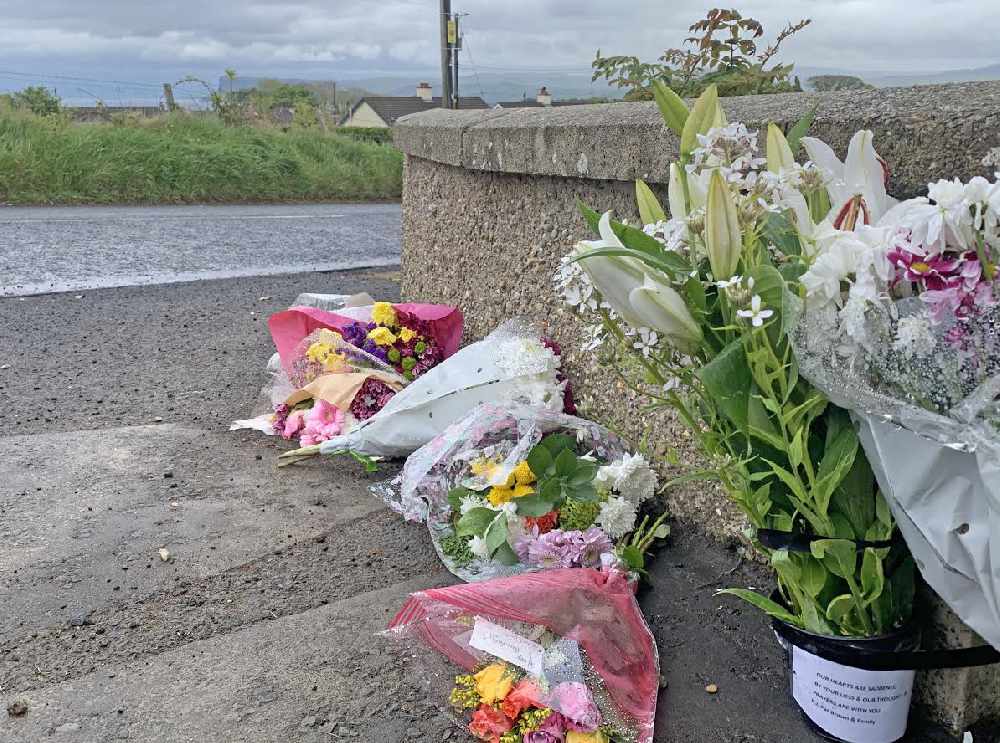 "We bring you our thanks for Clare and Bethany, for the people they have been, and still are in your presence, for all they have meant to us in so many ways," Rev John Stanbridge said.
"We thank you for the warmth of their love, their combined enthusiasm and zest for life, their courage and cheerfulness, their talents and their abilities and inabilities to challenge and cheer us and teach us to love more dearly.
"We thank you for the convictions Clare held to throughout her life, those things she believed in and worked for."
The small congregation and those who gathered outside sung 'My God is a great big God' which was Bethany's favourite worship song.
It was followed by Clare's favourite hymn; 'The Lord's my Shepherd'.
They were both laid to rest in the adjoining graveyard.
Bethany's sister five-year-old sister Hannah was seriously injured in the incident.
She is reported to be making "small but significant" improvements at Belfast's Royal Victoria Hospital for Sick Children where her father Ryan has been a constant presence.
Rev John Stanbridge subsequently issued a statement on behalf of the grieving dad.
'We very much appreciate all your thoughts and prayers at this very difficult time, and the way that so many people, our neighbours and friends and those we don't even know, paid their respects along the route and outside the church today," it said.
'Due to the sensitive nature of what has happened to my family, at this time and with regards to Hannah's ongoing hospital stay, our focus will be on her.
"As I am sure you can understand, privacy at this very difficult time would be very much appreciated, and so as a family we won't be making any more comments. Once again many thanks for all your thoughts and prayers, Ryan.'
Rev Stanbridge added: "While the family and myself won't be saying anymore, please pray for them and all those affected by this terrible tragedy."