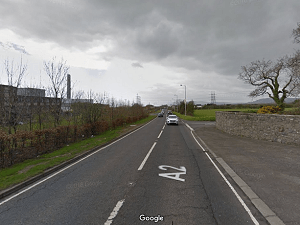 By Adam Evans
A person has been left in hospital after four vehicles collided near Carrickfergus.
It happened around 4.30pm this afternoon on the Larne Road close to Kilroot Power Station.
Paramedics have described it as an "ongoing incident".
A spokesperson for the Northern Ireland Ambulance Service told Q Radio: "The Northern Ireland Ambulance Service received a 999 call at 16:29 on Friday 10 August 2018 following reports of a four vehicle road traffic collision on the Larne Road, Carrickfergus.
"NIAS despatched one Rapid Response Paramedic and one Emergency Ambulance crew to the incident.
"Following assessment and treatment at the scene, one patient was transported to Antrim Area Hospital.
"This is an ongoing incident and further information is not available at this time."