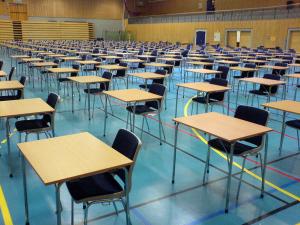 Q Newsdesk
Around two thousand P7 pupils across Northern Ireland are sitting the first of this year's post-primary transfer tests today.
The AQE and Post-Primary Transfer Consortium tests take place over successive weekends in the run up to Christmas.
They're used by the majority of grammar schools to admit pupils.
Primary school children aged 10 and 11 years can choose to sit either test, both tests, or none.
The assessments will take place on the 9th, 23rd, and 30th of November
The results will be issued to parents on Saturday 25th January 2020.