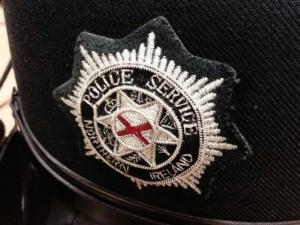 by Michael McHugh, PA
Some police in Northern Ireland were wrongly told to stay at home during the pandemic.
In April officers in Derry City and Strabane were instructed to remain on standby to return to work rather than attend for duty, the PSNI said.
Chief Superintendent Emma Bond said: "This practice is not one that has been endorsed by the senior management of the police service and now has been brought to an immediate end.
"During this period police numbers on duty did not dip below pre-Covid levels but the consequence was that an enhanced level of policing was not achieved.
"An examination of the circumstances that led to the officers being detailed to stay at home has commenced to establish how this happened and establish if any officers have done anything wrong."
As part of the policing response to the Covid 19 pandemic, the service took a range of steps to disperse members of staff, allow for home working and to maximise the number of officers available for duty, she said.
On April 28 senior officers were informed that since April 13 in Derry City and Strabane District Command Unit officers had been detailed to stay at home and remain on standby to return to work rather than attend for duty.
The Policing Board said: "The board was informed of the issue by the Chief Constable at the May meeting (7th) and will await the outcome of the internal investigation that has been initiated by the PSNI."
The issue was discussed in private during this month's board meeting.
Police have stepped up patrols at beauty spots as part of social distancing restrictions designed to curb the spread of the virus.
The chief scientific officer at the department of health, Professor Ian Young, has been advising Stormont ministers on their response to the virus.
He told the BBC's Stephen Nolan Show that he wanted to see the rate of spread of the virus to continue dropping.
Less than one other person is currently being infected by each person who contracts the virus.
Prof Young said: "There is not a magic R number which says we can move on, that is not the way it is going to work. There has to be a decision based on broad considerations and pillars.
"My hope and intention is that we would try to manage the R number below one until the end of the epidemic."
He said the rate of infection in nursing homes could be considerably higher but varied for every home since those populations did not mix.
It also covered relatively small numbers compared with the general population.
Prof Young warned that those most vulnerable, generally with severe underlying medical conditions, would need to be "particularly careful" not to be exposed to any potential source of the virus until a vaccine or effective treatment is found.