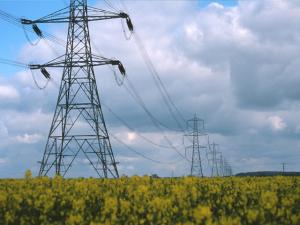 By Peter Moor.
Power NI has announced that it is cutting domestic prices by 4.8% providing a saving of nearly £30 a year for the typical household.
The cost of fuels used to generate electricity have come down, which means that from 1st July, over 450,000 customers across Northern Ireland will be able to benefit from this annual saving which means a boost of around £13m for the local economy.
Announcing the price cut, Power NI's Managing Director, Stephen McCully said:
"We are pleased to be able to help households across Northern Ireland with this price cut, which is now more important than ever with more families staying at home.
"Since the outset of the pandemic, Power NI has been working with and helping customers who have been financially impacted by Covid-19. Today's announcement will enable people to either save more of their own money or to spend elsewhere and put this money back into the local economy.
"From 1st July, our customers will be paying significantly less than households in the Republic of Ireland; GB and across Europe."
The Utility Regulator has welcomed Power NI's announcement that it will be reducing its regulated domestic electricity tariff by 4.8% from 1 July 2020.
The move has been welcomed by the Utility Regulator. Their chief executive Jenny Pyper, Chief Executive of the Utility Regulator said:
"We recognise that this is a tough time for many consumers, both domestic and business, who are worried about the impact of the Covid-19 pandemic.
"There is so much uncertainty at this time and many consumers are concerned about the potential for rising costs. In that context this reduction will put money back into their pockets.
"In setting the tariff at this time, we have also had one eye on the future and despite the uncertain times we are in, we are hopeful that the outcome of our review makes any increase in bills later in the year very unlikely.
"This reduction represents the largest announced decrease in electricity bills in the UK or Ireland this year and regulated electricity tariffs in NI continue to compare favourably. Even with the price cap in GB, the annual average bill for Power NI will be £571, compared to £704 in GB and £798 in RoI.
"The main driver for the decrease is falling wholesale energy costs and our scrutiny ensures that consumer bills can quickly reflect the falling cost of supplying electricity to Northern Ireland homes."
(Jenny Pyper, Chief Executive of the Utility Regulator)
However, the Federation of Small Businesses have called the announcement "far too little, far too late."
Commenting on the announcement, Roger Pollen, their Head of External Affairs, said:
"This long-awaited announcement is deeply disappointing on a number of measures.
"The price cut is less than 5%, despite the wholesale price of oil having fallen by more than ten times that amount in the past year. The reduction is also not going to take effect until the month after next, meaning that higher prices will have persisted throughout the very worst of the economic lockdown; and this announcement is for domestic customers only, with no guarantee that there will be a reduction for business customers.
"Given that the gas companies slashed their prices to consumers by four times this amount, over two months ago, there will be many who look at this cut as being far too little, far too late.
"FSB will be looking to Power NI's competitors to be much more ambitious when they consider how best to respond and would urge all SMEs to use the Consumer Council's price comparison website to review their power suppliers and shop around to ensure they are getting the best deals out there."