Whitepark Road, Ballycastle. Picture: Alan Lewis.
By Q Radio News
A mother and her 3 year old daughter have died following a road crash in County Antrim.
The woman has been named locally as Clare Smyth.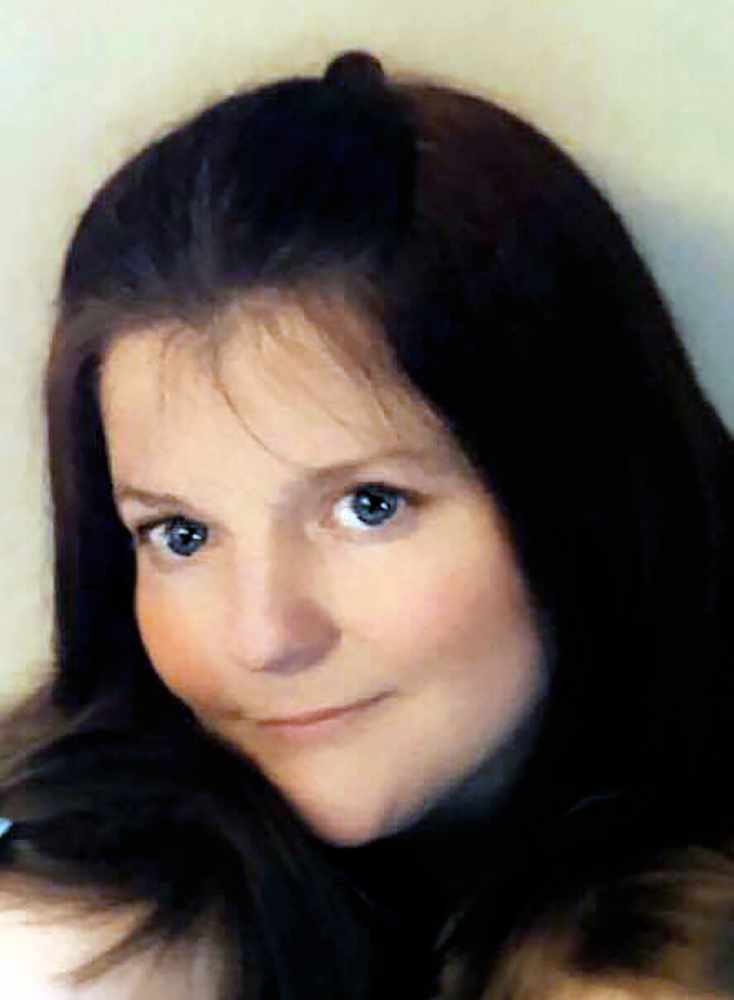 (Clare Smyth, victim of fatal crash in County Antrim)
Clare's daughter Bethany also died in the incident.
Clare's eldest daughter Hannah, 5, was also injured during the incident and airlifted to hospital in Belfast, where she remains in a critical condition.
The collision happened on the Whitepark Road outside Ballycastle yesterday evening and is believed to have involved a tractor and quad bike.
The Northern Ireland Ambulance Service said it received an emergency call at 16:46 on Tuesday afternoon.
It despatched two rapid response paramedics, three emergency crews, one doctor and two ambulance officers to the incident.
The PSNI and Coastguard helicopter were also involved in the response.
WATCH: PSNI helicopter responding to a serious road traffic collision outside Ballycastle.
The incident is thought to involve a tractor.
The Whitepark Road is closed with diversion in place at Clare Road. pic.twitter.com/DBKxpO9ww1

— Q Radio News (@qnewsdesk) May 12, 2020
Reacting to the collision, the Smyth family's minister from Ballycastle and Croaghmore Presbyterian Church said:
"Ryan, Clare, Hannah and Bethany are much loved members of our church. What happened on Tuesday was a tragic and freak accident that has changed a family forever.
"In making this statement, I have spoken to Ryan, who is at his daughter Hannah's bedside in the Royal Hospital for Sick Children in Belfast, and he would like express his thanks for the prayers of everyone, especially those in Ballycastle, and asks that people continue to pray for wee Hannah.
"He has also asked me to express his deep appreciation and thanks to all the emergency services who attended the scene, to the doctors and nurses in the Causeway Hospital and the surgical team in the Royal, where Hannah is now.
"My colleague, Rev Alan Buick of Dunluce Presbyterian, has been in touch to offer his condolences and sympathy to the family. Clare was a much loved and esteemed leader and officer of 357 Dunluce Presbyterian Girls Brigade for the past 15 years, and she will be sadly missed by all the girls and leaders.
"As a church family we are mourning Clare and Bethany's passing, but our resolve in Christ Jesus is to keep Ryan, Hannah and the wider family circle in our prayers and assure them of our love and support in the difficult days and months ahead. I am sure that you will understand, that Ryan has asked that he and the family are given space at this time, so they can focus on his wee Hannah. Thank you."
Also reacting to the incident, local Councillor Joan Baird said she knows the Smyth family and added that the community is in a state of shock.
"Just after 5 O'Clock, I think it might have been 5.30pm when I heard the sirens going past.
"A few minutes later people were contacting me to tell me there had been a terrible tragedy.
"Two members of the same family have lost their lives and one another member of that family, a child, is actually very seriously ill at a Belfast hospital. It is absolutely horrendous."
Mrs Baird added, "The family concerned are a very long standing family, very highly respected and well thought of in this area and have been here for many, many generations,
"We all know them so well and send them our deepest sympathy at this time.
"That is just so shocking how things can change so very quickly."
Meanwhile, North Antrim MLA Jim Allister said: "Reports of a double family fatality in a traffic accident in the north of my constituency are distressing.
"While further details are awaited it is clear a local family has been plunged into deep mourning."
Breaking: A mother and daughter have died in a road traffic collision near Ballycastle in County Antrim. It's understood they were involved in a crash between a tractor and a quad bike on the Whitepark Road. pic.twitter.com/OPRwWPJHJt

— Q Radio News (@qnewsdesk) May 12, 2020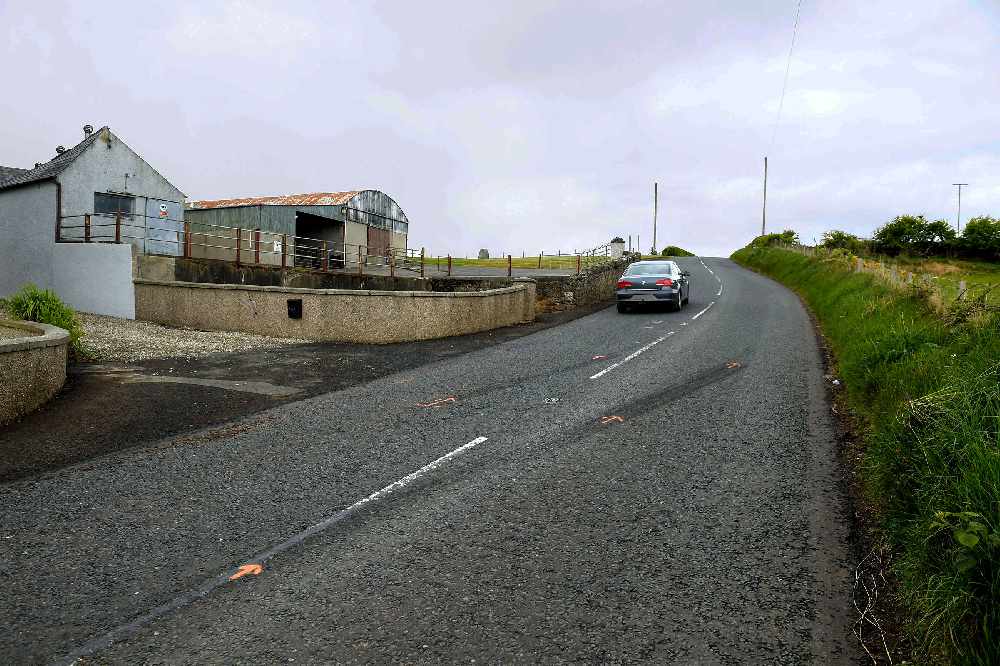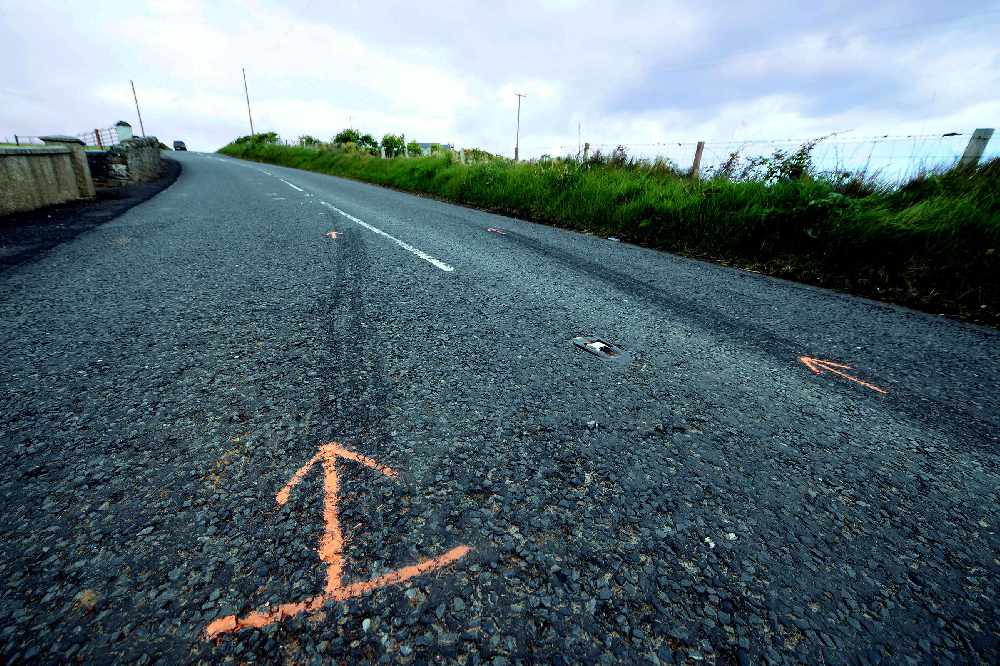 (Tyre skid marks and police forensic marks on the road at the scene of yesterday's fatal crash on the Whitepark Road, near Ballycastle)
Local councillor Cara McShane said the community had been left shocked and saddened by the tragedy.
She added: "The accident has sent shockwaves around Ballycastle.
"The community is shocked and saddened to learn of the tragic accident just one mile outside of the town.
"Typically the B15 would be a busy coastal route at this time of year. However, the roads have been much quieter with the current health crisis.
"The tragic accident has left people reeling and our thoughts and prayers are with everyone affected at this time."