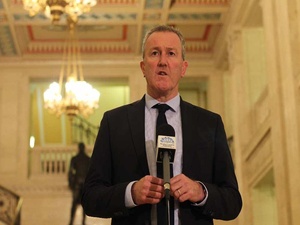 By Q Radio news
Finance minister Connor Murphy may reveal a further rates holiday for businesses in Northern Ireland at a meeting of the Stormont Executive today.
It's understood Mr. Murphy would like a 6 month extension and further details are thought to be contained in a draft budget which he'll present to ministers for the next financial year.
The Executive will also discuss a new Covid financial support scheme for taxi drivers and consider introducing a negative Covid-19 test requirement for international travellers.
Such tests would be presented before a traveller departs for Northern Ireland.