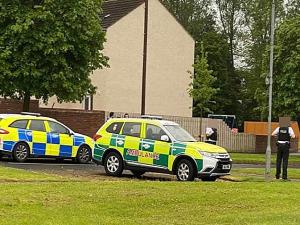 by Q Radio News
A teenager has been arrested on suspicion of attempted murder after two pedestrians were struck by a car in Ballymoney.
It happened in the Carnany Estate area at around 7pm.
Police received a report that a man had been struck by a vehicle in the Carnany Park area.
A short time later a further report was received that a woman had been struck in the Carnany Road.
Both were treated in hospital for injuries which aren't believed to be life threatening.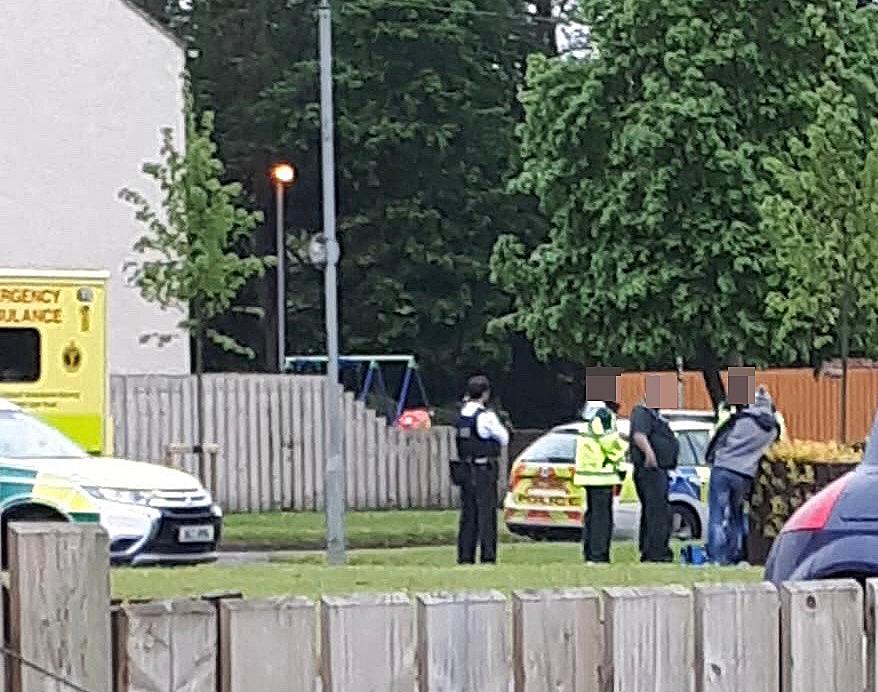 (Scene in the Carnany area of Ballymoney - Pic McAuley multimedia)
Officers were given details about the car believed to have been involved and it was located outside a property in the Sprucefield Drive area of Coleraine.
The 17-year-old suspect was detained and remains in custody at this stage.
Meanwhile, a 30-year-old man was arrested on a number of offences including suspicion of making threats to kill, threats to damage property.
He also remains in custody.