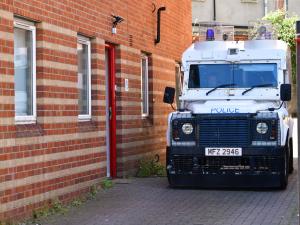 by Q Radio News
A 17-year-old man has been arrested on suspicion of attempted murder following an attack on a man in Belfast.
It happened at an address in the Antrim Road area at around 2.30am.
A 32-year-old man sustained slash wounds and lacerations to his neck, head, forearms and back and is undergoing treatment in hospital for injuries, which are not thought to be life threatening.
Police believe the injuries have been caused by a kind of 'homemade knife'.
Meanwhile, the suspect remains in custody assisting the PSNI with enquiries.