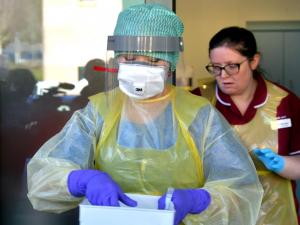 by Q Radio News
Two more people have died from coronavirus in Northern Ireland since yesterday,
That brings the death toll to seven in the region.
Meanwhile, following the latest batch of tests 37 new cases of coronavirus have been confirmed, bringing the total in Northern Ireland to 209.
To date, 3372 tests have been carried here.
The Public Health Agency has issued the following updated map of Northern Ireland, based on COVID-19 cases.
It is divided into local districts and shows the Belfast area has the most confirmed cases.
March 25, 2020