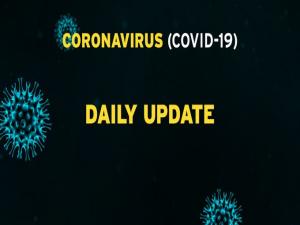 by Q Radio News
Six more people have died in Northern Ireland after contracting Covid-19, bringing the death toll to 482.
The figures have been released by the Department of Health in its daily dashboard.
It shows the deaths happened since Sunday.
A total of 4,401 people have tested positive for coronavirus in the region, after a further 16 new cases were confirmed.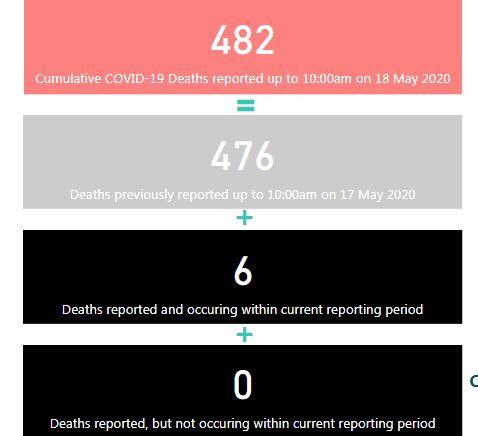 The Department of Health's latest update also shows there have now been more than 48, 931 tests carried out in Northern Ireland.
There are 17 patients with suspected or confirmed cases of Covid-19 currently occupying ICU beds, with 40 ICU beds available.
Meanwhile, the total number of confirmed outbreaks in care homes is 71, with a further 33 suspected care home outbreaks across NI.
An outbreak is confirmed where at least two residents or staff have had a positive Covid-19 test in the last 14 days.
Below: Department of Health's dashboard on Care Homes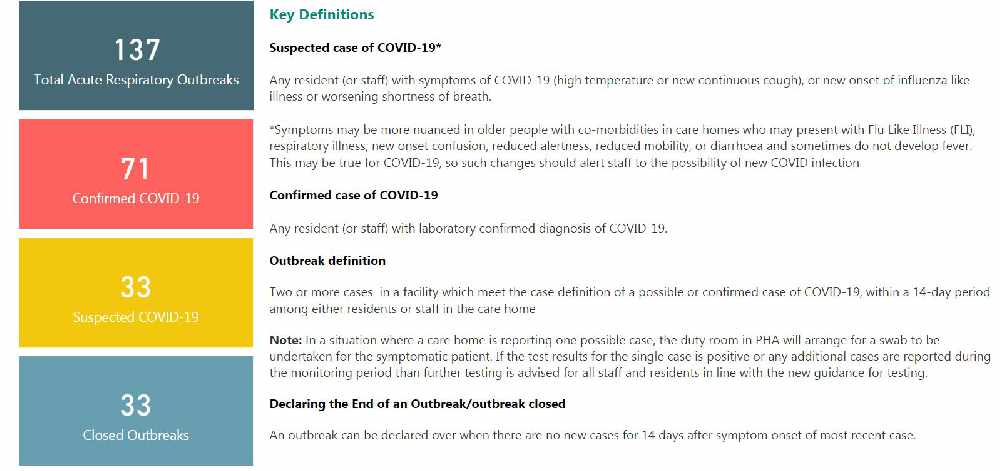 Meanwhile, below is a geographical breakdown of the coronavirus deaths across Northern Ireland in each local district.
Most covid-19 deaths have been recorded in Belfast, where 147 people have sadly died.

The latest update comes as the Northern Ireland executive begins to ease it's lockdown restrictions.
Garden centres and recycling facilities have been reopening across Northern Ireland.
Angling is also allowed again, while marriage ceremonies involving someone with a terminal illness can take place.