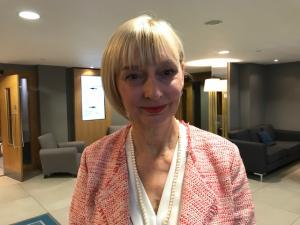 By Rebecca Black, PA
The Victims Commissioner has confirmed that her term will end on August 31.
Judith Thompson issued a statement on Friday evening following speculation that she had not been reappointed for another term in the role.
Ms Thompson, who has served as Commissioner for Victims and Survivors for five years, said it had been a privilege through a number of "significant achievements", but conceded that "much still has to be done".
A campaign remains ongoing for payments to be made to those severely injured in Northern Ireland's troubled past.
Although the legislation was passed at Westminster, the scheme has yet to open as planned due to political rows over who should pay for it and who should be eligible for payments.
There has also been a lack of political agreement over mechanisms to deal with the legacy generally.
Ms Thompson commented: "The passing of the Victims Payment Scheme through legislation was a hard fought battle and one that still has to clear the final hurdle of implementation for those who so desperately need it.
"Legacy legislation is due to be laid in Westminster, but we need to be sure that what is passed has the full support of Victims and Survivors and is not a Westminster solution to a Northern Ireland problem."
She added: "It has been a special honour to have worked with the men and women of the Victims and Survivors Forum, all of whom have brought their experience to the table, put aside natural fears and opened themselves to constructive, respectful debate that is based on building a better future for the whole of society.
"I would also like to thank the commission team, who collectively make up the most dedicated body of people it has been my pleasure to work with."
The day-to-day work of the commission will continue as usual and staff can be contacted through the usual channels.