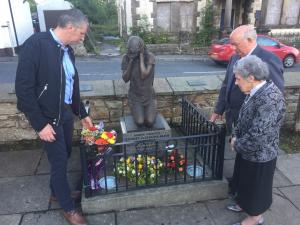 James Miller, David Temple and Mary Hamilton
by Q Radio News and Brett Campbell
Relatives of those who were killed in the Claudy bombing have laid wreaths at a memorial to the 9 victims.
On the 31st July 1972, three car bombs exploded in the main street, killing 9 people and injuring 30.
No paramilitary organisation has ever claimed responsibility for the attack but it is believed the IRA was responsible.
The victims included 8-year-old Kathryn Eakin.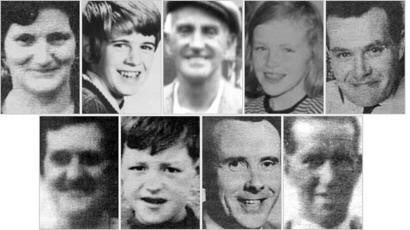 (The victims of the Claudy bombing -
William Temple was just 16 years old when he travelled to the village as part of his milk round that day.
He was injured when the first of the bombs exploded, however it was the final blast which killed him.
His brother David told Q Radio, he is still fighting for justice 48 years after the attack.
"My mother never seen justice, my father never seen justice, my father passed away 4 years after William was killed.
"Our family at this time of year always remembers when, because Claudy is one of the atrocities that has never been investigated up until now.
"The way I look at it Claudy was forgotten about.
"Claudy will never be forgotten about as long as my family has the power and strength to carry this through."
(David Temple)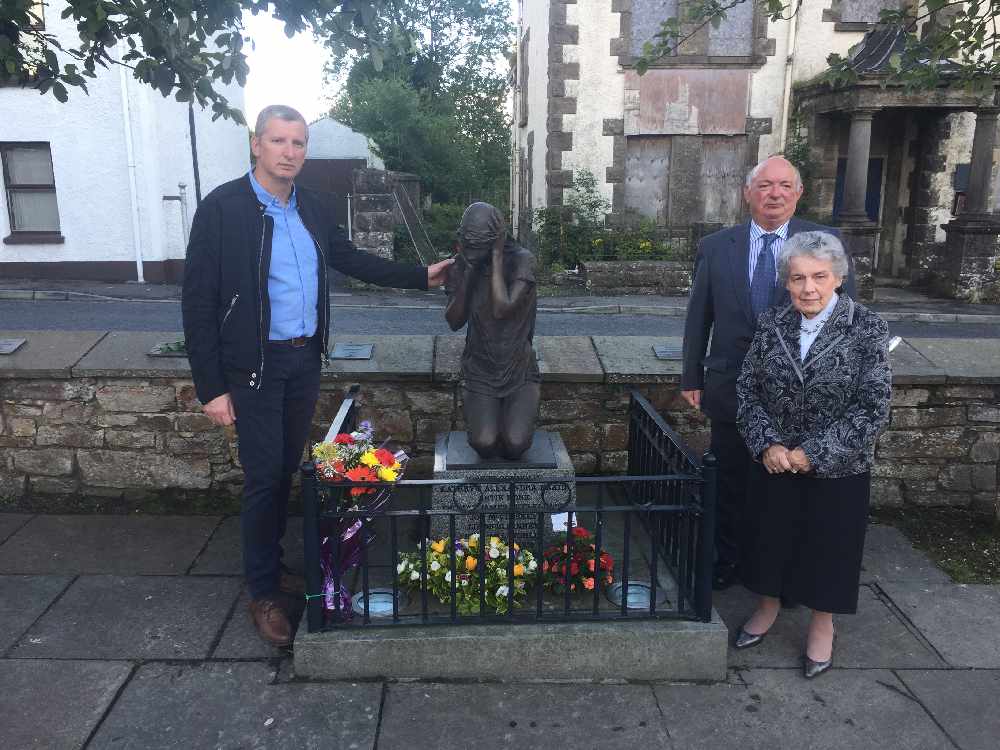 (James Miller - grandson of David Miller, David Temple - brother of William Temple, Mary Hamilton - injured in the bomb)
Meanwhile, the grandson of one of the victims who died helping those wounded during the explosions says he will continue to pursue justice and uncover the truth about the atrocity and who was responsible.
60 year-old David Miller had been ushered to 'safety' outside the Beaufort Hotel when the third explosion occurred, killing him instantly.
Yesterday, his grandson James Miller was among those who laid a wreath in his memory.
James said, "My father had took this case on, sadly he has passed away.
"It has gone down through myself who is now pursuing justice and truth and my children are quite keen to take it on as well.
"You can see the transgenerational aspect of it is coming to the fore but for that to stop, we need answers and we need them now.
Like David Temple, James told Q Radio he feels the Claudy bombing is forgotten.
"As the Claudy families fight on a daily basis to get truth and justice, it would be nice that we would be treated the same or similar to other atrocities in the area who have got large sums of money and resources.
"Unfortunately that hasn't happened with Claudy but that is something we will be seeking to overturn."
A police ombudsman investigation has previously found that the security services and the state covered up the involvement of a Catholic Priest in the 1972 atrocity.