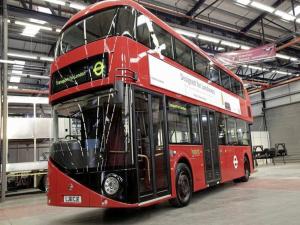 By Connor Stringer
Ballymena company Wrightbus has announced the redundancies of 35 permanent employees and 90 agency staff over a "phased period".
The decision made by Chief Executive Buta Atwal is a result of the economic impact of the Coronavirus pandemic.
The 575 staff that remain would be more than a ten-fold increase in the number of employees inherited by the management team when it bought Wrightbus out of administration in October 2019, with hopes to grow the workforce to 1,000 by the end of 2021.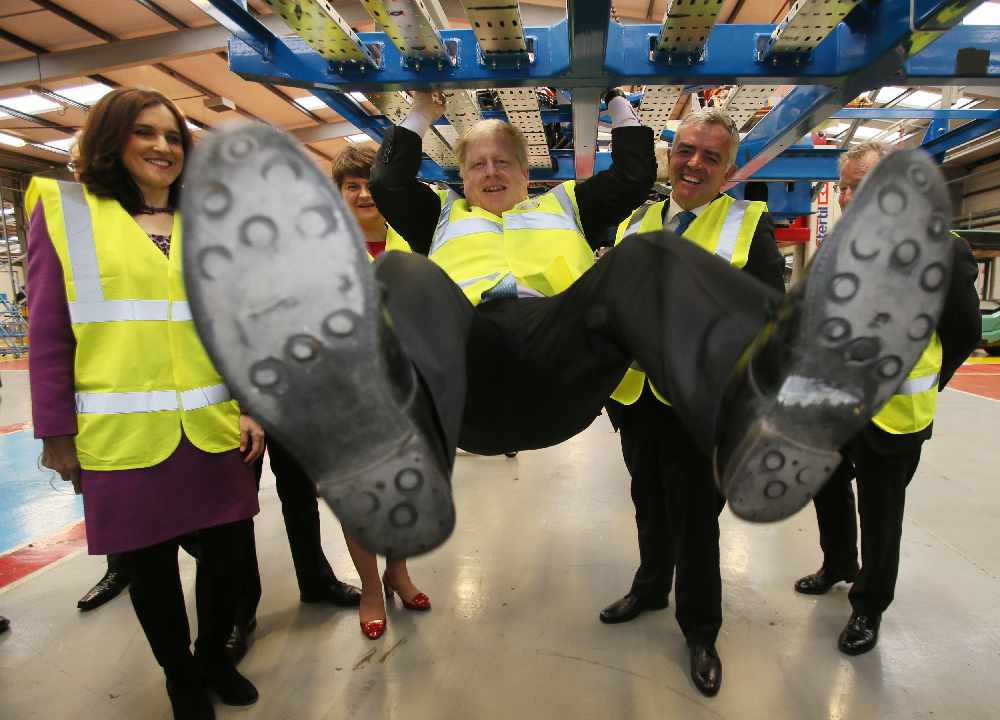 Prime Minister Boris Johnston during a visit to the Ballymena factory.
Chief Executive Buta Atwal said the tough decision was "vital" in securing a stronger future for the business - which is urging politicians to support its drive to produce 3,000 hydrogen buses in the next four years.
He said: "When we saved Wrightbus from administration last year, there were only about 50 employees, and since then we have grown the workforce to 700.
"The decision has been taken to trim the workforce to the size we believe we will need to see us through to the end of the year.
"Throughout the COVID-19 pandemic, while we furloughed a large section of the workforce, we also kept about 100 engineers, designers and sales staff working to make sure we can take future orders of buses and work on long-term projects, which will provide security and stability for Wrightbus in the coming years."
The Wrightbus factory created the world's first hydrogen-electric double-decker bus, which emits only water.
Sinn Féin MLA Philip McGuigan said the announcement of up to 125 redundancies at Wrightbus in Ballymena will come as a blow to the local economy at a time when it is already under pressure.
The North Antrim MLA said: "News that up to 125 workers at Wrightbus in Ballymena will be made redundant is a huge blow and my thoughts are with the workers and their families at this time.
"This will have a major impact on the local economy in Ballymena and north Antrim at a time when many are already under great financial strain as a result of the COVID-19 pandemic.
"It is also disappointing that these workers will be made redundant rather than enter the furlough system and I would call on Wrightbus to consider that option.
"I have spoken to management at Wrightbus and urged them to engage with trade unions and ensure the workers are kept up to date with any developments.
"Workers who are affected should be offered retraining or upskilling opportunities and support to find alternative employment."