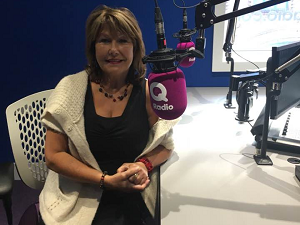 By Gráinne Connolly
A campaigner for Victims and Survivors of Historical Institutional Abuse in Northern Ireland says they are being used by the Secretary of State as a "political football" in the talks process to get Stormont up and running again.
It's after Karen Bradley announced she won't take legislation through Westminster to give abuse survivors compensation.
Her decision came yesterday, only one day after the 'Historical Institutional Abuse' consultation was published.
It set out recommendations on how to implement a redress scheme including more generous compensation levels, depending on the number of years spent in abusive institutions.
The scheme has been delayed for more than two years following the collapse of the Northern Ireland Executive in 2017.
In a letter to the Victims and Survivors of Historical Institutional Abuse, the Secretary of State said, "Unfortunately we cannot take forward legislation without addressing the consultation feedback.
"Urgent consideration needs to be given to the views expressed during the consultation, and how the remaining questions and issues can be resolved as quickly as possible.
Meanwhile, SAVIA NI campaigner for victims and survivors Margaret McGuckin says they feel let down and have called for Karen Bradley's resignation:
In the letter, Mrs Bradley suggested putting HIA payments as an item in the Stormont talks process, as the "quickest possible way to bring this issue to a resolution".
She has also written to the Head of the Civil Service, David Sterling, asking him to include HIA matters in the current talks process.
He is chairing the working group looking at the programme for the government.