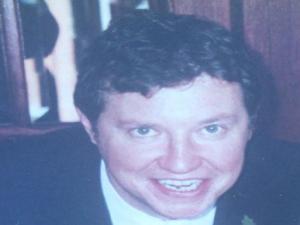 47-year-old Keith McClure
by Q Radio News
A man has gone missing after leaving his family home in Ballynahinch to walk the family dog.
47-year-old Keith McClure was last seen in the Spa Grange area at around 11pm last night.
Police say they are growing increasingly concerned for him and that he may still be with his dog; a black and white Jack Russell.
The Coast Guard in the Republic of Ireland is also assisting efforts to find the County Down man.
In a statement, the Coast Guard said it's R116 helicopter is taking part in the search operation.
"In accordance with standing arrangements a request was received earlier this morning by MRCC Dublin from the UK Maritime Coastguard Agency to assist the PSNI with the search.
"The Dublin based Coast Guard helicopter arrived on scene shortly before first light."
Keith is described as being 5'10" in height and a medium build with brown hair and green eyes.
He's understood to have been wearing a black wooly hat, blue jeans, brown boots and a hi-vis jacket.
Anyone who knows of Keith's whereabouts is urged to contact the PSNI on 101.