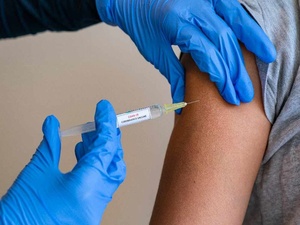 Getty Images
by Q Radio News
A senior doctor in Northern Ireland says the risks of the Oxford-AstraZeneca vaccine against covid-19, still outweigh the risks for the majority of the population.
It comes after it was announced yesterday people under the age of 30 in Northern Ireland are to be offered alternatives to the AstraZeneca coronavirus vaccine.
The Department of Health confirmed the move after the UK medicines regulator said there was a possible link between the jab and "extremely rare" blood clots.
The Medicines and Healthcare products Regulatory Agency (MHRA) said the benefits of the vaccine still outweigh the risks overall.
While it has not concluded that the vaccine causes rare brain clots, it says the link is getting firmer.
The MHRA said the balance of risk for the AstraZeneca vaccine is very favourable for older people but "more finely balanced" for younger groups, who do not tend to suffer serious Covid illness.
Dr Alan Stout, chair of the BMA's Northern Ireland general practitioners committee, said, "The risk of developing a blood clot post-vaccine remains an extremely rare event, and the benefits of being vaccinated with the Oxford-AstraZeneca vaccine against Covid-19 still outweigh the risks for the majority of the population."
Above - Dr Alan Stout, chair of BMA's Northern Ireland general practitioners committee speaking to Q Radio. Below - Dr Stout addressing a recent Stormont Committee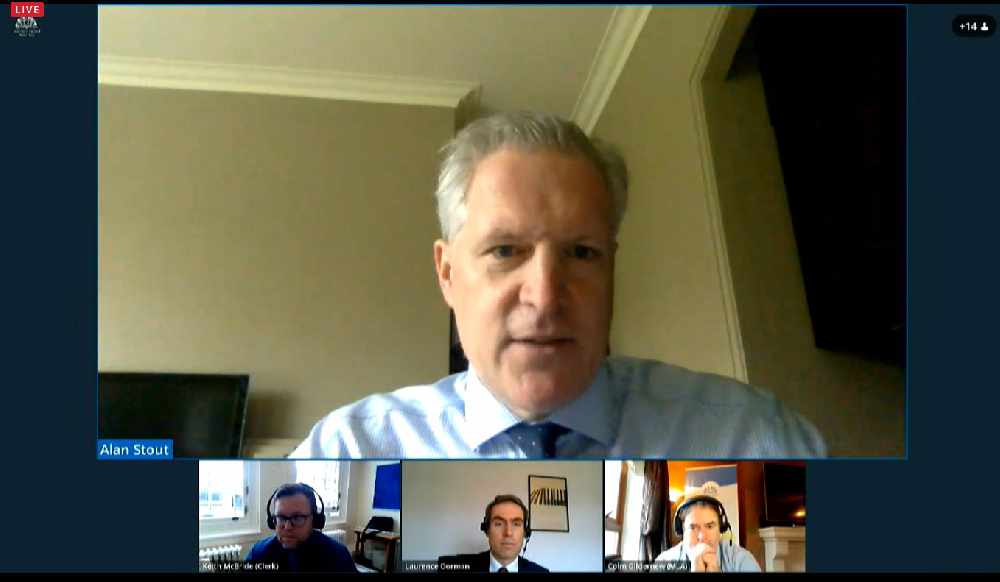 He added, "We welcome that the JCVI is adopting a cautious approach by being clear from the outset on this change in direction with regards the vaccine programme roll-out to the under 30s.
"We are reassured that the Department of Health is correctly taking today's findings on board by confirming it will offer our patients the vaccine most appropriate to their age group and so we can continue to progress what has been an overwhelmingly successful vaccination programme so far.
"Covid-19 is a still circulating in our community, so the importance of having the vaccine must not be underestimated."
Professor Wei Shen, chairman of the Joint Committee on Vaccination and Immunisation (JCVI), said the recommendation to prefer other vaccines to AstraZeneca for the under-30s was "out of the utmost caution" rather than because of "any serious safety concerns".
The Department of Health has said the AZ jab will continue to play a "vital role in saving lives, reducing hospitalisations and helping Northern Ireland move out of lockdown".
In a statement, it said: "In line with latest MHRA and JCVI advice, the AZ vaccine will be rolled out on a phased basis to people aged 30 and over in Northern Ireland, as supplies permit.
"It will also continue to be made available to adults of all ages who have underlying health conditions which put them at higher risk of serious illness or death from Covid-19.
"Those aged 18-29 who do not have an underlying medical condition will be offered an alternative vaccine when this is available.
"This is in line with expert JCVI and MHRA updates issued today.
"These followed reports of an extremely rare potential adverse event of blood clots and low platelet count following vaccination with the first dose of AstraZeneca – although this has not yet been established."