Saint Anne's Cathedral, Belfast
by Q Radio News
Churches across Northern Ireland will be able to hold Sunday Service this morning for the first time in over 3 months.
Places of worship were forced to close in March when lockdown was enforced due to covid-19.
For the duration of lockdown, churches became creative in using the likes of webcams and social media to broadcast virtual services which people could watch at home.
In May, they reopened for private prayer only.
As services resume, churches have taken a number of measures to ensure the government's coronavirus regulations are adhered to and for people to feel safe attending.
The number of people allowed to attend services will be limited to meet social distancing guidelines, with each churches capacity depending on the size of each individual building.
Worshippers are also advised to wear facemasks and to practice good hand hygiene.
Father Forsythe from St. MacNissi's Church in Randalstown is among clergymen who have been holding virtual mass services.
He told Q Radio he is looking forward to welcoming people back inside in the church and delivering his sermons in person.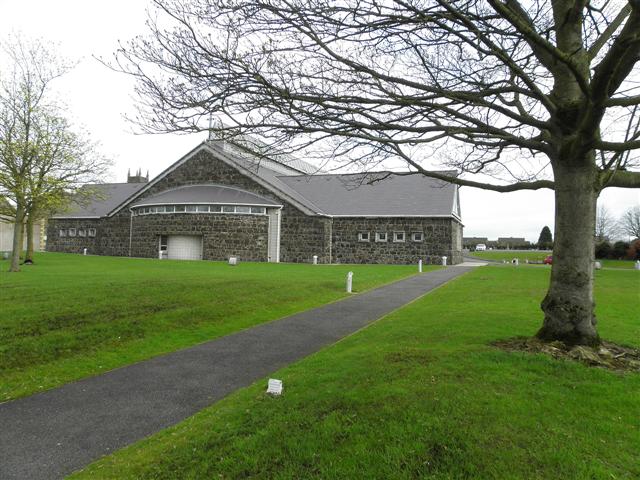 (St. MacNissi's Church in Randalstown is resuming services after
Father Forsythe said, "I am absolutely delighted to have mass back on.
"For the last 13 weeks we have been talking to a camera in the church and you become a bit of an actor when you're talking to a camera, you can be more passionate.
"But talking to an empty church is not the same.
"I'm delighted it is coming back, all be it with some restrictions still.
"The diocese is very aware the virus could reoccur, so all the social distancing will be observed."
Father Forsythe said the church normally holds around 850 people but he is allowing 150 people inside at a time, as long as people stick to the guidelines.
Meanwhile, the Presbyterian Church in Ireland recently welcomed the resuming of religious services but stressed it must be undertaken safely.
Rev Trevor Gribben, Clerk of the General Assembly and General Secretary of the Presbyterian Church in Ireland said, "Back in March it was with genuine sadness that we had to close our churches, one of the many unprecedented national restrictions put in place to keep us all safe.
"Nearly 100 days have passed since our congregations were last able to gather together for Sunday worship and other activities, and as we see more areas of community life gradually emerging from the worst impacts of Covid-19, this announcement will be appreciated across the denomination, and we give thanks for it.
"Lockdown has placed significant pressure on all of us and while it is encouraging to see our towns and cities opening up again, along with spaces to enjoy outdoor exercise in order to help meet our practical needs, we all have spiritual and pastoral needs, which must also be met.
"I would, therefore, like to pay tribute to our ministers and members who have found – and learnt - different and creative ways to engage with their church family over this time. These innovations will still be needed as we slowly and safely move towards the point of meeting together."