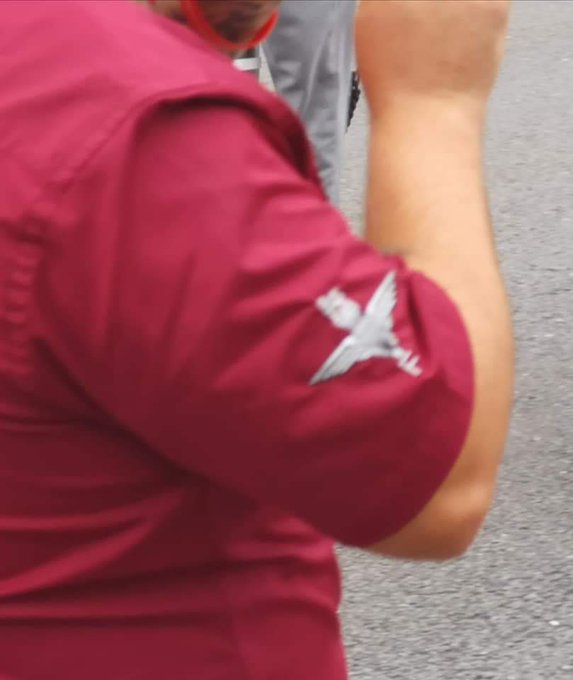 By Q Radio News
Five people have been arrested following yesterday's Apprentice Boys parade.
Officers say they're investigating the behaviours and symbols displayed by one band.
One symbol included the Insignia of the parachute regiment bearing the letter F - thought to be in support of Soldier F - who's facing serious charges over Bloody Sunday.
They're also investigating a number of people in relation to an un-notified counter protest.
The MP for East Antrim Sammy Wilson has accused the PSNI of political policing.
Sinn Féin MLA Raymond McCartney says the DUP needs to stop pandering to loyalism in their support for provocative symbols intended to cause hurt.