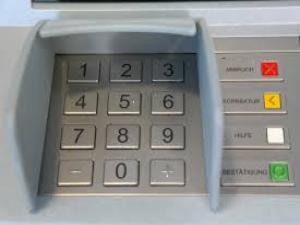 Q Radio news
Four men have been arrested following an attempt to steal an ATM from a service station in Belfast.
The incident happened in the Gilnahirk Road area of east Belfast.
Detective Chief Inspector David Henderson said: They did not manage to steal any of the money.

"The men, aged 30, 33, 37 and 41, are currently in custody at Musgrave Station assisting us with our enquiries.

"We believe these individuals are members of a gang linked to recent ATM attacks in the greater Belfast area in the last few months.

"ATM crimes have been a priority for the Police Service of Northern Ireland. In recent months we have carried out 41 searches across Northern Ireland, during which we recovered over £51,000 and made 19 arrests. As a result of these arrests, detectives have now charged five men in relation to ATM thefts in Fintona, Antrim and Tully Road, Nutt's Corner and also charged two men, for other offences including theft, driving offences and possession of criminal property. Six of these men have been remanded in custody.

"I would like to thank the public for their help as these arrests and charges demonstrate the positive result of the community and police successfully working together to tackle this crime.

"However, in no way does this mean we will become complacent. We continue to focus on doing everything we can to catch those responsible and prevent further thefts of ATMs. Local policing teams continue to patrol areas at night which could be vulnerable to an attack and detectives remain dedicated to investigating the thefts that have taken place.

"I would again appeal to the public to remain vigilant and report any suspicious or unusual activity, such as people or vehicles loitering in areas close to ATMs.