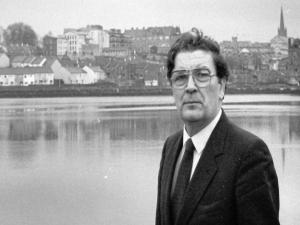 Former SDLP leader John Hume
by Rebecca Black, PA
January 18 1937: John Hume is born in Londonderry. He is educated at St Columb's College and St Patrick's College, Maynooth, before going on to become a teacher.
1968: Hume emerges as one of the leading members of the civil rights movement as the Derry Citizens' Action Committee (DCAC) stage a number of marches, advocating strictly peaceful demonstrations.
Hume is searched by the British Army
1969: Hume's political career begins when he is elected at the age of 32 as an independent nationalist MP at Stormont.
August 1970: Hume becomes a founding member of the Social Democratic and Labour Party (SDLP).
1979: Hume becomes leader of the SDLP.
1980s: Hume becomes directly involved in secret talks between the UK government and Sinn Fein.
June 10 1983: Hume is elected to Westminster for the new Foyle constituency.
November 15 1985: The Anglo-Irish Agreement is signed.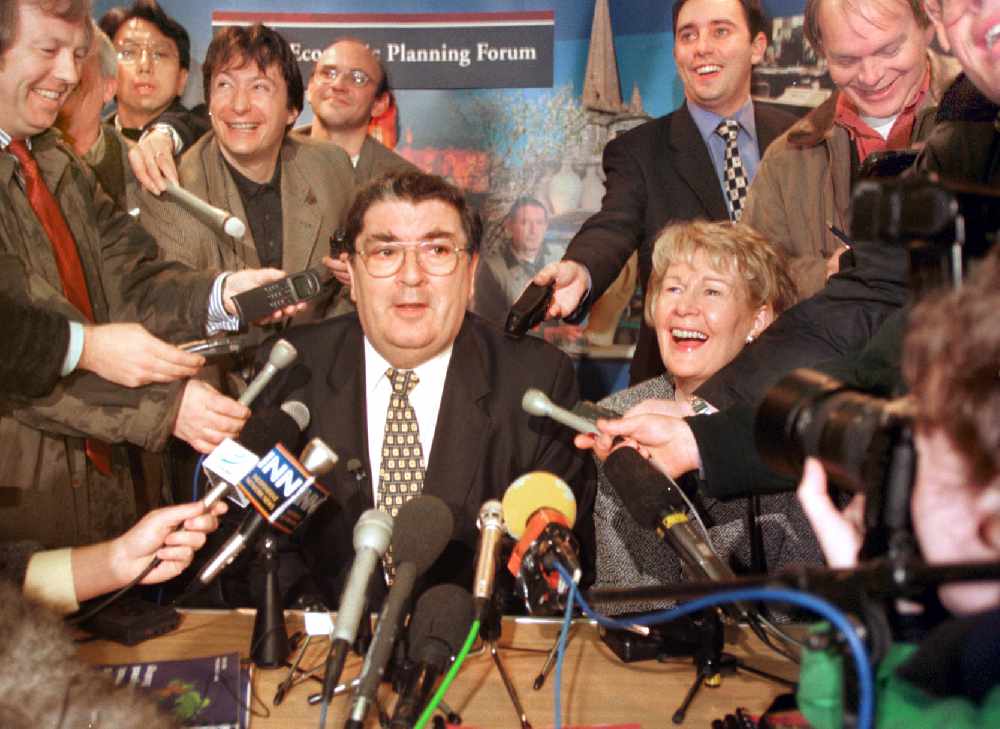 John Hume takes questions from the media
1988: Hume begins a series of contacts with Sinn Fein leader Gerry Adams, which was to prove crucial in developing the peace process.
🎥 @GerryAdamsSF pays tribute to the "persistence" that John Hume showed throughout the peace process.

The Nobel Peace Prize winner and ex SDLP leader passed away at the age of 83 this morning at a nursing home in Derry/Londonderry. pic.twitter.com/lroIiebu6a

— Q Radio News (@qnewsdesk) August 3, 2020
Today, while paying tribute to Mr Hume, Gerry Adams revealed he met with him in secret for over a decade.
1997: The IRA announced the renewal of its 1994 ceasefire. Multi-party talks begin at which Hume and the SDLP play a significant role as the then second biggest party behind the UUP.
1998: Parties sign the Good Friday Agreement and a powersharing government is formed at Stormont. Hume wins the Nobel Peace Prize jointly with UUP leader David Trimble.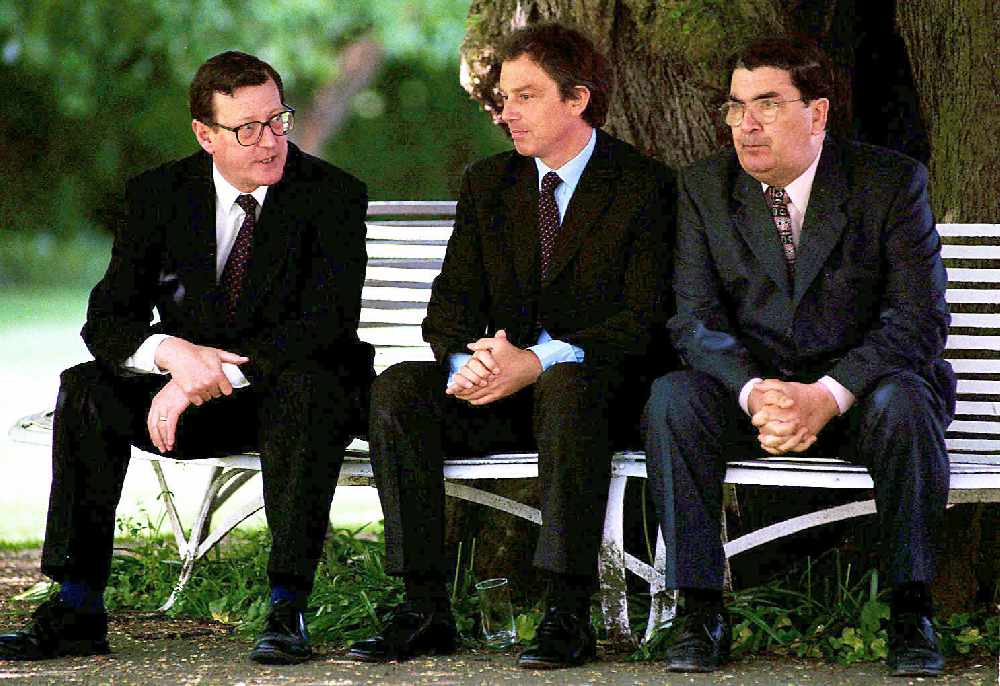 John Hume pictured with David Trimble and then Prime Minister Tony Blair
2004: Hume retires from politics due to ill-health.
2010: Hume is voted as "Ireland's Greatest" in a public poll by RTE.
2012: Pope Benedict XVI names him a Knight Commander of the Papal Order of St Gregory the Great.
2018: Hume is too ill to attend a ceremony at Queen's University in Belfast to mark the 20th anniversary of the signing of the Good Friday Agreement.
2020: He dies aged 83.