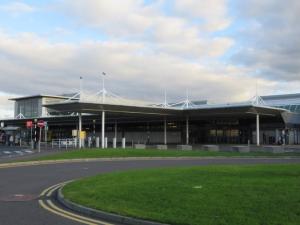 By Q Radio News and PA.
Quarantine requirements for those arriving in Northern Ireland from low to medium risk countries are set to end, the Stormont Executive has agreed.
Ministers met on Thursday to discuss further relaxations to coronavirus regulations.
Among their discussions they agreed amendments to the International Travel Regulations which include no self-isolation requirement for those arriving in Northern Ireland from low to medium risk countries.
First Minister Arlene Foster said she was pleased to say ministers had chosen to follow the approach of England and Wales.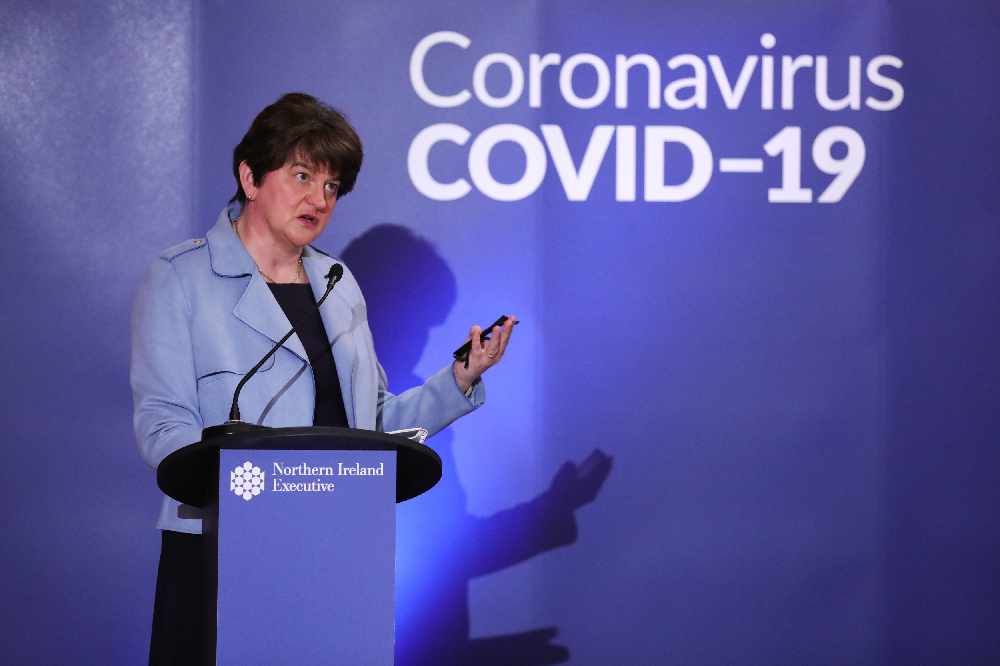 "The countries that can be visited are green and amber, and so that includes countries like Spain and France - so that people can go on their holidays and not have to quarantine when they come back to Northern Ireland," she said.
"We will keep looking at all of those countries on an ongoing basis to make sure that they don't move from amber to red, because if that were to happen then we would have to advise the public of that and make sure they were aware of that."
Mrs Foster said she hopes the regulations to facilitate this change will be laid out on Thursday night and will apply from Friday.
Graham Keddie is the Managing Director of Belfast International Airport. He has long campaigned for restrictions being relaxed.
He said, "We welcome the Executive's decision on this issue, it has helped bring clarity to the uncertainty of the last week or so. Air connectivity is essential for business and tourism and we thank the Executive for moving swiftly to bring us into line with England.
Graham Keddie
Those travelling for business and leisure, both inbound and outbound, now have complete clarity on when and where they can travel and we look forward to welcoming them through our doors in the coming weeks.
"Of course, the safety and well-being of passengers and staff remains our number one priority and we have already implemented a broad range of effective hygiene and safety measures at the airport.
"We will continue to work alongside the Public Health Agency to ensure recommended measures are implemented."
Ministers have also confirmed that from tomorrow, July 10 the following can re-open:
indoor fitness studios and gyms
bingo halls and amusement arcades
outdoor leisure playgrounds, courts and gyms
cinemas
Movie House Cinemas, Northern Ireland's independent cinema group, welcomed the announcement from the Executive that cinemas can now reopen.
The company is planning to open its cinemas at Cityside (Belfast), Glengormley, Maghera and Coleraine on Tuesday, July 14 with extra safety measures in place.
"We are delighted to welcome back our customers and look forward to bringing them great film entertainment again. We will be starting slowly with a select number of movies and will be building the excitement over the coming months with some blockbusting entertainment," said Michael McAdam, Movie House Managing Director.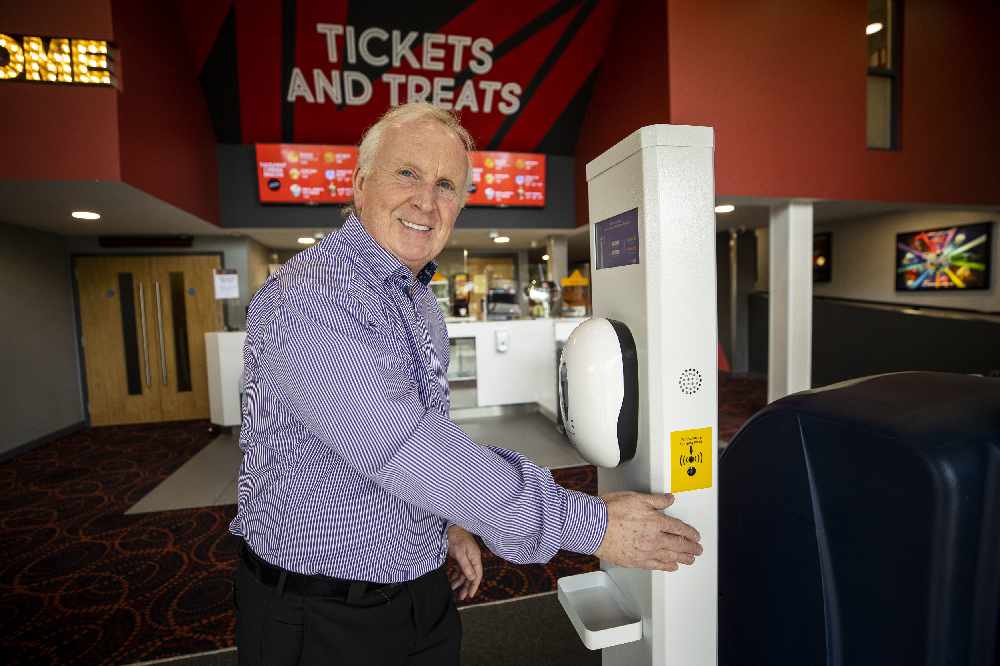 Michael McAdam
The cinema company has been planning its return over the recent months with an emphasis for safety for staff and customers.
The cinema company already has a new socially distanced seating plan for every screen and has made adjustments in its ventilation systems to allow for increased fresh air. It also has bought specialist cleaning equipment, social distancing signage and installed Perspex screens
Movie House Cinemas has developed their booking software so that when a customer buys tickets online, the system will automatically remove seats surrounding each group. This means families or friends can sit together but others won't be directly next to them.
Customers will then be able to either show their phone at the cinema or print their tickets at home, limiting contact with staff.
Additional safety procedures include: temperature checks at the entrance, reduced capacity in each screen, more show times to spread audiences throughout the day, frequent cleaning of all areas of the cinema and staff training prior to return to work in the new safety procedures.
The Executive also agreed that outdoor horse racing and equestrian competitions can resume from July 11 with only those needed for the event being able to attend.
Outdoor competitive games and sporting events can also start again from July 11. This covers both grass roots and professional competitive games and events. No spectators will be allowed.
This easement is on the basis that Governing Body protocols are in place, that they are adhered to and that everyone in the sports sector takes responsibility for and complies with hygiene and social distancing directives to ensure a safe return to sport.
Ministers also ratified earlier commitments in relation to marriages, baptisms and civil partnerships.
The Executive confirmed that places of worship will be enabled to resume indoor weddings and baptisms from Friday, July 10.
Local government offices and other venues can resume marriage and civil partnership services from the same date.
It will be up to venues to determine their precise opening dates for ceremonies and venues will determine if they wish to provide post-ceremony celebrations.
Numbers attending indoor marriage and civil partnership ceremonies and post-ceremony celebrations will be determined by the venue on a risk assessed basis, taking account of the individual circumstances of each and adhering to all relevant public health advice and industry guidance.
Face coverings on public transport will be mandatory from tomorrow, July 10 except where an exemption applies. The current advice is that the use of face coverings is strongly recommended in indoor spaces.
The Executive also agreed that libraries can re-open from July 16 with protocols put in place to ensure social distancing.
And the date allowing for the re-opening of indoor sport and leisure facilities, including skating rinks and leisure centres has been brought forward to July 17. This does not include swimming pools at this stage.
Work is ongoing to progress the Graduate Entry Medical School at Magee and the Executive has today agreed to provide the necessary funding assurances to the Department for the Economy and Ulster University by allocating ring-fenced funding for the project.
This includes £26million capital funding and a recurring resource allocation of £9million.