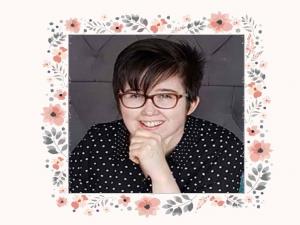 by Q Radio News
Events are being held in Derry/Londonderry this evening to mark one month since the murder of journalist Lyra McKee.
The 29-year-old from Belfast was shot dead whilst covering riots in the Creggan area of the city last month.
The new IRA claimed responsibility for her murder.
A months mind mass will be held at St.Mary's church evening, before crowds gather at the peace flame near the city's Guildhall.
Archbishop of Armagh and Primate of All Ireland Richard Clarke says he wants people to remember Lyra by continuing to reach out to others.
"If we can model good relationships between different christian traditions, then surely that can percolate to everybody else as well.
"I think that's a challenge for all of us at the minute."
Meanwhile, Lyra's partner Sara Canning will address a marriage equality rally in Belfast tomorrow.
As political talks continue to get underway in Northern Ireland, Love Equality campaigners are demanding that any any re-established Stormont government must deliver marriage equality legislation, to bring the region into line with the rest of the UK and Ireland.
Sara says she is taking part as the issue was something she and Lyra were extremely committed to.
It takes place at Belfast City hall tomorrow at 1pm.