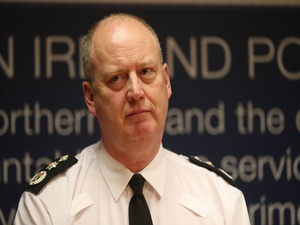 By Q Radio News and PA
Independent recruitment specialists have been hired to oversee the appointment of Northern Ireland's next police chief.
A senior occupational psychologist will "dip sample" notes taken by selection panel members and ask them to justify the marks they allocate to shortlisted candidates for the chief constable's job.
A preference for applicants to have served outside Northern Ireland has also been dropped from the list of desirable criteria in the selection process.
The steps are among several beefed-up scrutiny measures introduced following controversial comments by Sinn Fein leader Mary Lou McDonald on who should succeed the retiring George Hamilton.
Mrs McDonald was accused of undermining the integrity of the recruitment exercise when she said she did not have confidence in any prospective candidate from within the Police Service of Northern Ireland.
Her remarks in February prompted calls for the customary Sinn Fein representative to be excluded from the selection panel assembled by the PSNI's oversight body, the NI Policing Board.
Those calls were ultimately resisted, with board members instead agreeing to introduce new quality assurance measures to safeguard the process.
Policing Board Chair Anne Connolly says there will be a lot of responsibility for the winning candidate in the £207,000 per year job.
Here's Board Chair Anne Connolly:
She continued, "This position carries significant leadership, operational and representative responsibilities and the Board is looking for an exceptional leader with an ability to drive and deliver organisational change to meet existing and future challenges.
Policing is one of Northern Ireland's most important public services with the community rightly expecting the highest standards from its officers and staff. The successful candidate will be responsible for leading and further developing the PSNI as a highly professional organisation.
We are looking for a Chief Constable who will bring a strong vision for service delivery to the community, have a proven track record in leading change in a complex environment, have an ability to build strong relationships and be able to demonstrate delivering results through the development of operational policing plans which support building trust and confidence within the service and across the community.
The PSNI is a multi-million pound organisation with just under 10,000 police officers and staff. The Chief Constable position requires sound business skills and acumen and the successful candidate will have a record of delivering integrated organisational strategies and plans that inspire confidence and make best use of officers and staff, technology, transport and estates.
The job will be challenging but rewarding. It offers the opportunity to lead a service that is recognised locally, nationally and internationally for its high policing standards. This is an exciting opportunity to build on the achievements of the PSNI and shape the service for future years.
As a Board we want our policing service to be representative of the community it serves. We welcome applications from all chief officers who believe they possess the range of skills, abilities and capabilities for this key post. Applications are particularly welcome from the Roman Catholic community, women and members of Black and Minority Ethnic Groups, as they are currently under-represented at senior levels in the PSNI."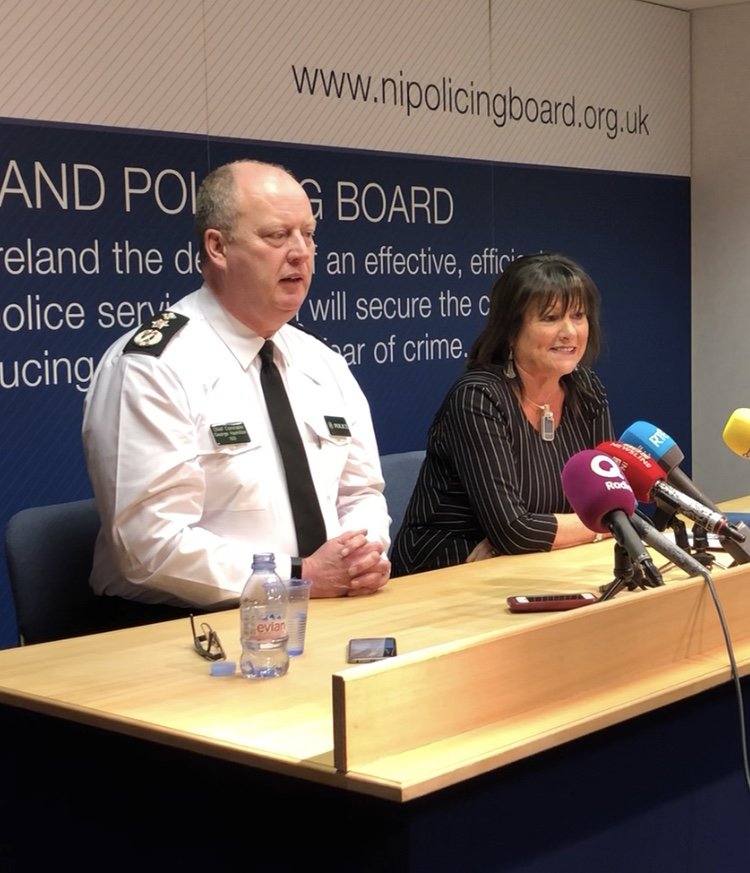 Picture: Board Chair Anne Connolly with current PSNI Chief Constable George Hamilton.