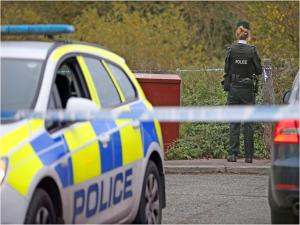 By Q Radio News
A man has been arrested in connection with the death of a woman in Newtownards in 2017.
The victim, who was in her 30's, died as a result of taking drugs in the John Street area of the town.
The 43 year old suspect was detained in the Lyndhurst Crescent of Belfast yesterday on suspicion of offences linked to the supply of drugs, theft and fraud.
A follow-up search uncovered a large quantity of drugs and counterfeit goods.
The man has since been released on bail.