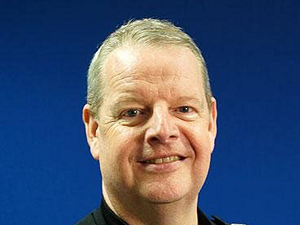 Q Radio news
Simon Byrne is due to take over the reigns as the new PSNI chief constable on Monday.
The 56-year-old's been appointed on a five year contract after interviews with the policing board earlier this year.
He takes over from Sir George Hamilton who's retiring after his five year term in office.
Mr.Byrne becomes the PSNI's fifth chief constable after he's formally sworn in at a ceremony this afternoon.
He previously held roles in the Metropolitan police service, Mersyside and Manchester's forces and was most recently Chief Constable of Bedfordshire police.
He finished his term there in 2018 fighting a disciplinary case after several complaints of 'bullying' by staff members.
He was cleared following an investigation.
The role of Chief Constable of the PSNI carries an annual salary of £207,000.