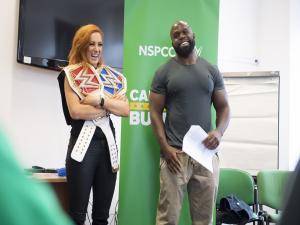 Q Radio News
Superstars from the WWE have visited Childline in Belfast as part of their 'Call Out Bullying' campaign with the NSPCC.
It's focused on helping young people understand why bullying isn't acceptable and what to do if they experience or witness it.
The partnership helps parents recognise the warning signs if their child is being bullied allowing them to speak to their children about how to combat the problem.
Raw and Smackdown Women's Champion Becky Lynch was joined by Apollo at the Childline base in Belfast to speak to local school children.
LISTEN:
They talked to pupils about what to do if they are being bullied or see bullying happening.
The WWE's anti-bullying 'Be a STAR' programme has reached more than 500,000 children globally.
It aims to develop children's emotional intelligence to help them become happier, healthier and more compassionate.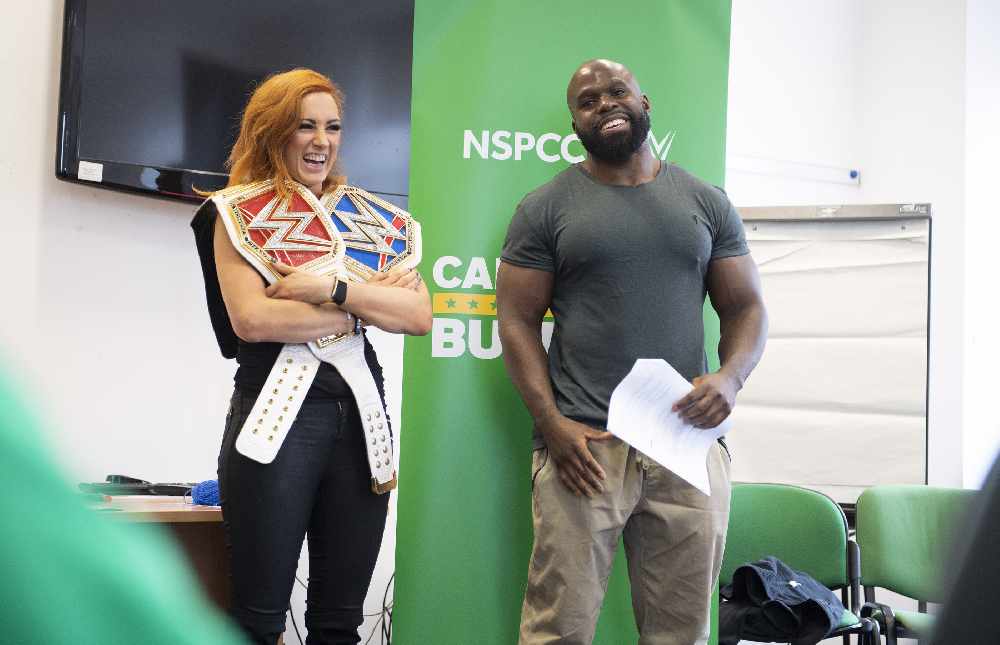 The 'Call Out Bullying' campaign was launched in the UK with the NSPCC last November.
Becky Lynch told Q Radio "Bullying can happen anywhere and to anyone. It can be emotional or physical and it can be in person or online."
"It's important we speak to kids because we're on TV every week and they might think we're infallible or untouchable, but we're not.
"We're not immune to getting upset and getting hurt and things getting to us. Words do hurt."
When asked what she does to protect herself from bullies the WWE champion said "Just block and report anyone bullying you online.
"Don't let them know they're irritating you because of course, we get threats and abuse and bullied online all the time.
"We have to talk to people. We have to ask for help, or we'd end up hurting even more."
On @qnewsdesk today we hear from @BeckyLynchWWE and @WWEApollo who made a special visit to @NSPCCNI 's Childline service to 'call out bullying' ahead of their #WWEBelfast show. @WWE https://t.co/iURwXuSEkX pic.twitter.com/Wz94V9TQJP

— David Hunter (@davidhunter7) May 9, 2019
Last year alone 262 counselling sessions were held with young people from Northern Ireland who had contacted Childline with concerns about bullying.
The NSPCC and WWE are urging any young people affected by bullying to speak to a trusted adult or contact Childline on 0800 1111
Mairead Monds, Head of Childline in Northern Ireland said: "We are excited to team up with WWE to call out a tough and tenacious opponent – bullying.
"At the NSPCC we are acutely aware of the devastating impact that bullying can have, leading to children having low self-esteem and anxiety, and feeling powerless.
"It is vital that we do all we can to support children and their parents and we are thrilled to have teamed up with WWE who have a global audience of millions which includes many children and teenagers."