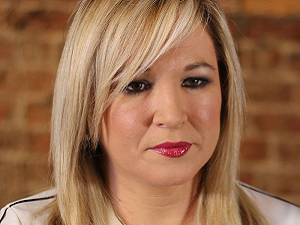 By Michael McHugh PA and Q Radio News
Michelle O'Neill should explain to Stormont's Assembly her attendance at Bobby Storey's funeral, Naomi Long has said.
The Justice Minister urged her Executive colleague to outline why she remains convinced her conduct was in line with official health guidance.
The veteran republican's funeral last week drew hundreds of onlookers who lined the streets of west Belfast as the cortege passed through.
The Deputy First Minister has apologised for grieving families experiencing more hurt.
She said she did everything within her power to control numbers and marshals were in place.
Ms Long told the BBC's Sunday Politics programme: "Of all the things we've asked people to do, watching your loved ones make their final journey alone or almost alone has been the most difficult.
"I know that we're dealing with grieving families, and I include in that Bobby Storey's family, so we need to tread lightly on these issues but it is important that if you make the rules, you are seen to keep those rules.
"It's about confidence between the public and the Executive in terms of the things we may have to ask them to do again later this year if there is a second spike and will they treat the advice and regulations with the same respect that they had to date.
"I hope they do but we need acknowledgement of that from Michelle and an apology for the damage done."
Meanwhile,
Here's Alliance chief whip, MLA Kellie Armstrong:
The four other Executive parties are backing a motion which calls for an explanation from Sinn Fein ministers who attended Mr Storey's funeral.
Meanwhile, Belfast Chamber said Stormont should introduce a voucher scheme for people to spend in struggling local businesses.
Footfall will be down for some time and firms will start incurring costs as they reopen without the level of custom they would ordinarily expect, the traders' body added.
Retailers have been severely impacted by restrictions imposed to stop the spread of Covid-19.
Chamber chief executive Simon Hamilton said: "Whilst it is brilliant to see places like Belfast city centre reopening with shops, bars, restaurants, cafes and hotels all trading again, it is clear that footfall is going to be down for some time to come.
"As businesses reopen, they will start incurring costs again but without the levels of custom they would ordinarily expect and that will place many under pressure."
He said other cities and states have tried to address this issue in a very direct way by giving citizens vouchers to spend in hard-hit sectors such as retail and hospitality.
Vienna gave every household 50 euros to spend in local cafes and restaurants.
Malta and the Chinese city of Wuhan have done something similar, Mr Hamilton said.
First Minister and DUP Leader Arlene Foster said: "The Deputy First Minister and her Sinn Fein colleagues must take responsibility for the health regulations being undermined. Their actions have undermined the authority and messaging of the Executive on Covid-19.
"We must not use Sinn Fein as our yardstick on what is right regarding Covid-19 in the days and weeks ahead. To those who are angry and want to show it I ask them to pause and think of their family, friends and neighbours. This virus is still in our communities.
"I commend the Loyal Orders for their leadership and their commitment to public safety and health by restyling this year's celebrations to the 'Twelfth at Home' and other such initiatives. I ask all supporters to follow that example by upholding public health regulations and guidance.
"Covid-19 is a battleground which transcends religion and politics. We must remember this is about life and death not politics. This is about right and wrong not politics.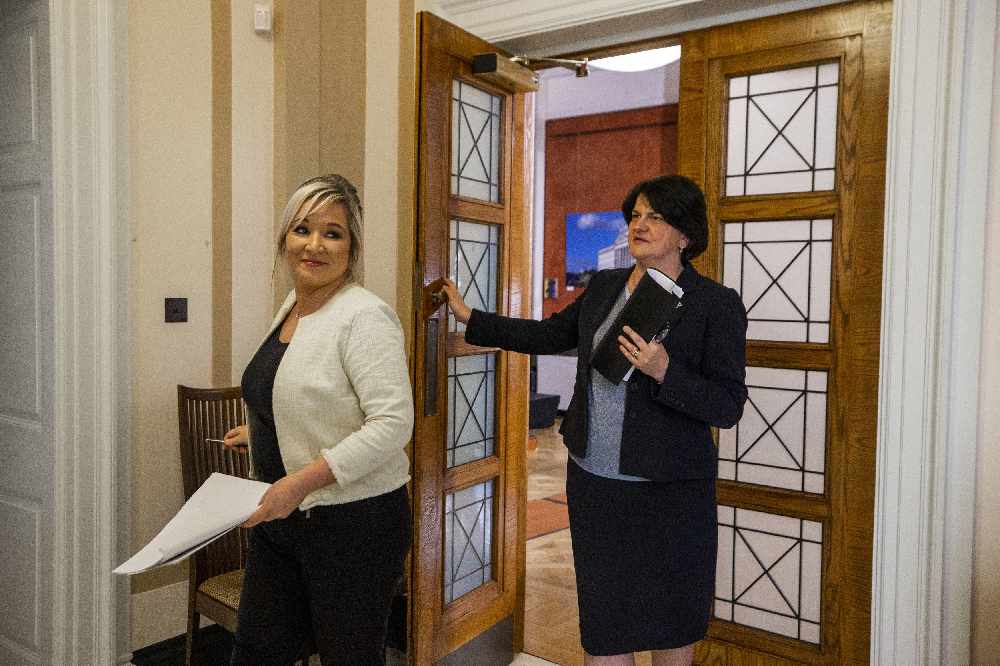 "It makes no difference if you are a unionist or a committed Irish republican, the Covid-19 regulations are for the protection of health and life and must be adhered to.
"We are all frustrated and deeply disappointed by recent events. Sinn Fein stand isolated and without support because of their selfish and arrogant behaviour. The mask of integrity, respect and equality has well and truly slipped.
"I have worked with other party leaders to table a motion in the Northern Ireland Assembly to send a clear signal that there cannot be a toleration for double standards. There are not two sets of rules.
"We must focus on steering Northern Ireland through this crisis. While it is deeply frustrating that too much of our time has been diverted to deal with rule breaches by the very people who have helped to make the rules we must never forget that responsible and law abiding people have never used the Sinn Fein 'standard' as their yardstick previously and must not do so now."