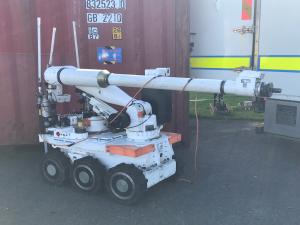 By Q Radio News
The security alert at the Rathvarna Drive area of Lisburn has now ended.
ATO were tasked to the scene and an object found in the area, described as a crude device, has been taken away for further examination.
Residents who were evacuated from their homes have now returned to their properties.
The security alert at Rathvarna Drive, Lisburn has now ended. A object found in the area, described as a crude device, has been taken away for further examination. Residents evacuated from their homes have returned to their properties.

— PSNI (@PoliceServiceNI) April 17, 2019