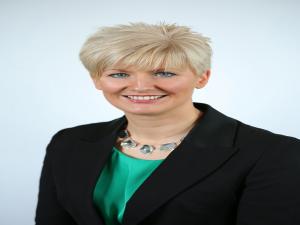 By Paul Higgins
East Belfast MLA and policing board member Joanne Bunting was today charged with careless driving and leaving the scene of an accident.
At Newtownards Magistrates Court, sitting in Belfast, the 46-year-old was charged with four offences arising from an incident on 3 March this year, charges which are denied by the DUP politician.
Ms Bunting, with an address in Ards, was charged with driving carelessly on the Movilla Road in the town.
In addition, she was charged with three offences alleging that following an accident which caused an injury to another person, she failed to stop, remain and report her details to the police within a reasonable time.
None of the facts surrounding the offences were heard during the brief hearing and after her defence solicitor entered not guilty pleas to each of the offences, District Judge Mark Hamill adjourned the case to 7 September.