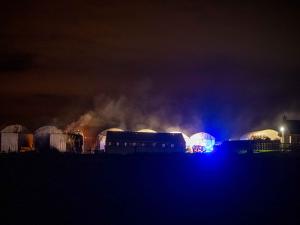 Pic by Steven McAuley/McAuley Multimedia.
By Q Radio News
A substantial amount of damage has been caused following a major fire at a farm near Bushmills.
Around 50 firefighters were called to the blaze on the Ballyclough Road at around 9.25pm last night.
Four sheds containing hay and agricultural equipment have been destroyed or badly damaged.
No-one was injured during the incident and cattle which were on the farm were moved to safety.
The blaze was brought under control by around 2.30am this morning.
NIFRS Group Commander Andy Sinclair says they haven't established the cause of the fire yet and investigations are continuing.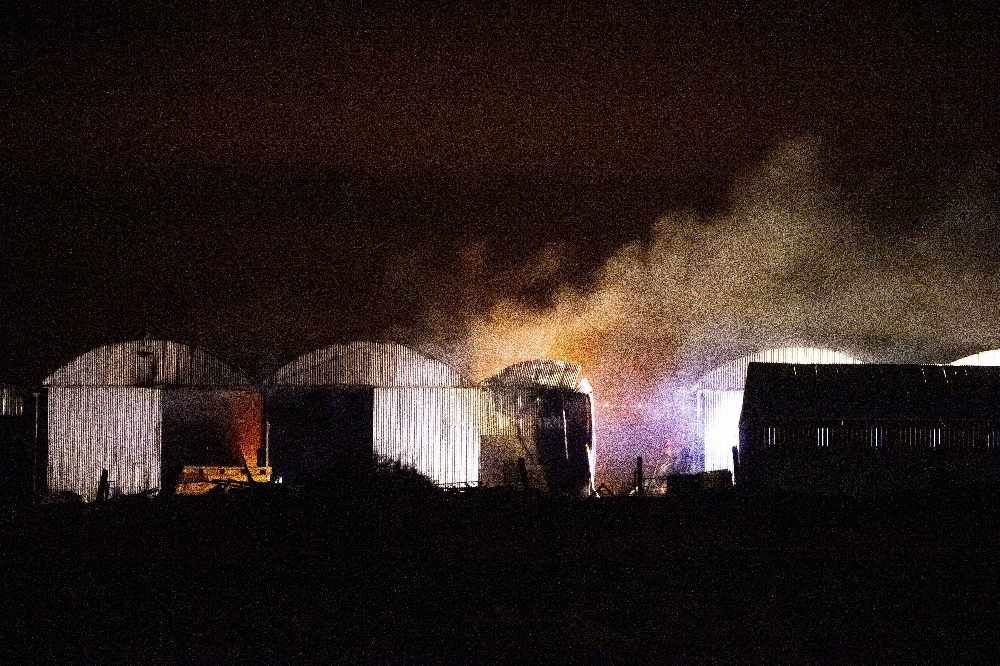 Pic by Steven McAuley/McAuley Multimedia.
Mr Sinclair says they were met with a number of challenges overnight while tackling the fire including the risk of gas cylinders located inside the sheds.
Due to the rural location of the farm, extra appliances were called to ensure there would be enough water to extinguish it.