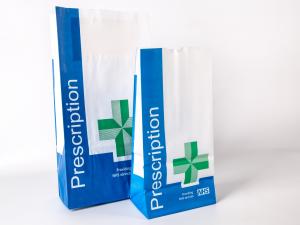 By David Young, PA
A £10.5 million funding boost for pharmacies and a refund of healthcare workers' parking fees are among a range of new coronavirus measures introduced by Stormont.
Added support for low income families required to self-isolate and a suspension of certain benefits assessments were also announced on Tuesday.
Steps to speed up and maintain payments from Government departments to their suppliers were introduced as well, as was a suspension of on-street parking charges across Northern Ireland.
Health Minister Robin Swann said community pharmacies were experiencing mounting pressure due to Covid-19.
Announcing the support funding, he urged people not to stockpile medicines.
"This creates a pressure on the system that will be felt by the most vulnerable in our society," he said.
Outlining the parking refunds for healthcare staff, Mr Swann said he wanted to acknowledge the "hard work and long antisocial hours" they were currently working.
"I hope this goes some way to showing my appreciation of the ongoing commitment to keep our health service going in these unprecedented times," he said.
Communities Minister Deirdre Hargey secured Assembly backing for a grant payment scheme to assist with short-term living expenses for people and families on low incomes who are forced to self-isolate due Covid 19.
"This new legislation will ensure that there is additional financial support available for the most vulnerable people," she said.
Ms Hargey has also suspended reviews and reassessments for health and disability benefits for the next three months.
The measure includes reviews and reassessments for Personal Independence Payment and all re-referrals for Work Capability Assessments.
The minister said the measures were to reassure vulnerable people and their families about the continuity of their benefits during the outbreak.
She said it was important her department's resources were focused on enabling access to financial support for people who need it.
Meanwhile, Finance Minister Conor Murphy outlined steps to ensure departments pay their suppliers as quickly as possible.
He said the process needed to be speeded up to maintain cash flow and protect jobs.
"As public procurement delivers approximately £2.7 billion, it is an important element of the economy and it is therefore vital we take immediate steps to protect suppliers and contractors during these challenging times," he said.
Minister for Infrastructure Nichola Mallon has suspended all on-street and off-street parking enforcement and on street parking charges.
She said her department would continue to act against illegal parking that was unsafe or blocking access to emergency or essential services.
Ms Mallon also suspended all MOT vehicle tests in the region for three months.
The system was already operating at limited capacity due to high profile problems with lifts at testing centres.