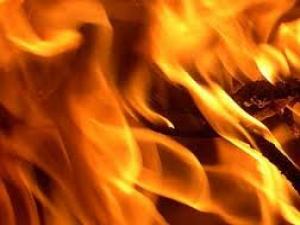 by Q Radio News
A fire at a disused mill in Strabane is believed to have been started deliberately.
Fire crews were called to the Old Smyth's Mill on the Derry Road at around 10pm last night.
Police attended the scene along with NIFRS who extinguished the blaze.
NIFRS Group Commander Fergal Leonard says it's a dangerous building:
Local MLA, Daniel McCrossan says the arson attack is a waste of emergency services time and says it's time to look at the future use of the building.
"The fire at Smyth's Mill has done nothing but endanger lives and waste valuable public resources.
"Our local emergency services are doing a terrific job under intolerable pressures. The last thing they need is to be responding to deliberate arson attacks which are preventable.
"The Smyth Mill is an historic site located in the town. It has been used by a number of youths recently who have broken and entered the premise.
"The needs to be urgently secured and we must look at ways to utilise the building in future. The building is centrally located within the town. It is in private possession but we must look at how it can be used.
"This fire could have been much worse given the businesses located located next to it. I thank the emergency services for their rapid response and for extinguishing the fire."