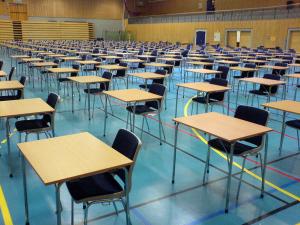 by Q Radio News
The Children's Commissioner for Northern Ireland has written to the Board of Governors and principals of selective post-primary schools urging them to not to use academic selection for admitting pupils this upcoming school year.
Earlier this month, AQE and PPTC announced transfer tests would still be going ahead this autumn but would be delayed by two weeks and held in November and December.
However, pupils haven't been in schools since March due to the coronavirus pandemic.
The move to go ahead with transfer tests hasn't been supported by everyone.
The head of the Catholic Church, Archbishop Eamon Martin, previously asked schools to suspend academic selection in 2020.
In an open letter, the Children's Commissioner Koulla Yiasouma made a similar appeal, saying it is unfair to expect children to take the tests after being out of a formal education setting for so long.
"As School Principals and Chairs of Boards of Governors, you have had to find alternative ways to educate and support your pupils.
"You have also become involved in and will need to operate, a new system to arrive at GCSE, AS and A Level Grades – a situation which is not ideal but which properly administered, may be the best solution under the circumstances.
"It is likely that school gates will be opening in 'stages' in September and you will hopefully be welcoming new pupils; it is these children that I am focusing on in this letter.
"I am deeply concerned that you decided to maintain academic selection in its current form for the next academic year.
"Based on the announcement made by AQE and PPTC, these children will be expected to take tests a matter of weeks after returning to school on a staged basis following a 5 ½ month absence.
"You know, better than I, the first term (if not longer) after returning to school will be very different from any other.
"We have not been able to fully assess the educational activity of school-aged children and young people during the 'lockdown' and it is likely that some children may have had little or no education as many parents and carers have struggled to home educate their children for many reasons including the lack of IT equipment."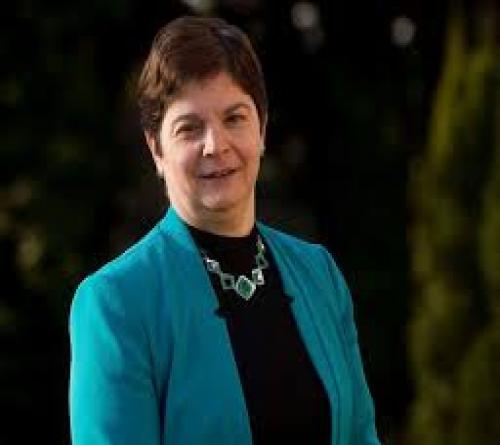 (Children's Commissioner for Northern Ireland, Koulla Yiasouma)
The Commissioner also says it is "uncertain" how prepared some children will be for formal education again.
"In the recently published 'Covid-19 Mental Health Response Plan', the Department of Health anticipates a 'surge' of referrals to child and adolescent mental health services as it believes that the global pandemic has resulted in further challenges for children and young people.
"It cannot be considered appropriate to add further stress to some children by expecting them to take a test that will decide the future of their educational career.
"Therefore, the first months back to school should be centred on assessing children's educational needs and their emotional well-being.
"Many parents have been in contact with NICCY seeking our support in asking schools to consider suspending the test and finding another way.
"I do not under-estimate the challenges of doing this but am confident that by undertaking a collaborative piece of work with your education colleagues and parents, you will find an innovative and creative solution which is in the best interests of children.
"It is the responsibility of Boards of Governors to address this issue and to modify your admissions criteria in such a way as to avoid putting children through this additional stress at this uniquely difficult time."