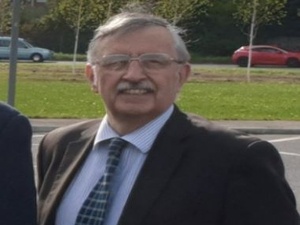 by Q Radio News
Ulster Unionist MLA Alan Chambers has withdrawn from the process of appointing the PSNI's new Deputy Chief Constable.
Mr Chambers was to be one of five political members of the Policing Board, who were due to sit on the interview panel for the senior role.
However, he has expressed concern about the fairness of the process.
In a letter to the Northern Ireland Policing Board Mr Chambers said "it is a key post within the PSNI", therefore it is absolutely vital the application and appointment process is "rigorously fair".
He went on to say he did not feel that was the case due to the shortlist for interviews.
"I regret to say that my experiences last week did not leave me with this impression.
"This is - to say the least - a most unsatisfactory state of affairs and I would therefore like it to be formally noted that my confidence in this recruitment process is less than it was at the start of last week, and far short of where it needs to be.
"Therefore, I wish to withdraw from this process forthwith."
(Acting Deputy Chief Constable Stephen Martin)
One of those who missed out on the shortlist for the Deputy Chief Constable role, was Stephen Martin who has been acting as the Deputy Chief since 2018.
He announced he was retiring earlier this month, just days after learning he had not been selected for an interview.
Interviews for the position, which carries a £168, 000 per year salary, are expected to take place later this week.
The policing board says the process has been subject to independent scrutiny at all stages.