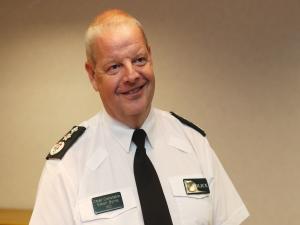 Q Radio news
Northern Ireland's new PSNI Chief Constable has spent his first night in charge out on patrol in east Belfast.
Simon Byrne officially replaced Sir George Hamilton yesterday.
He watched the policing operation at last night's Somme commemoration parade, involving around 2,500 people and 30 bands.
Steel barriers were erected along part of the route to prevent any disturbances with Nationalist residents living nearby.
The police chief says he plans to visit constituencies across Northern Ireland in the coming weeks, before deciding which direction to take the force in.
The former Cheshire Constabulary chief, who has also served with the Metropolitan Police, Merseyside Police and Greater Manchester Police in a 30-year career, admits Northern Ireland has 'unique circumstances'.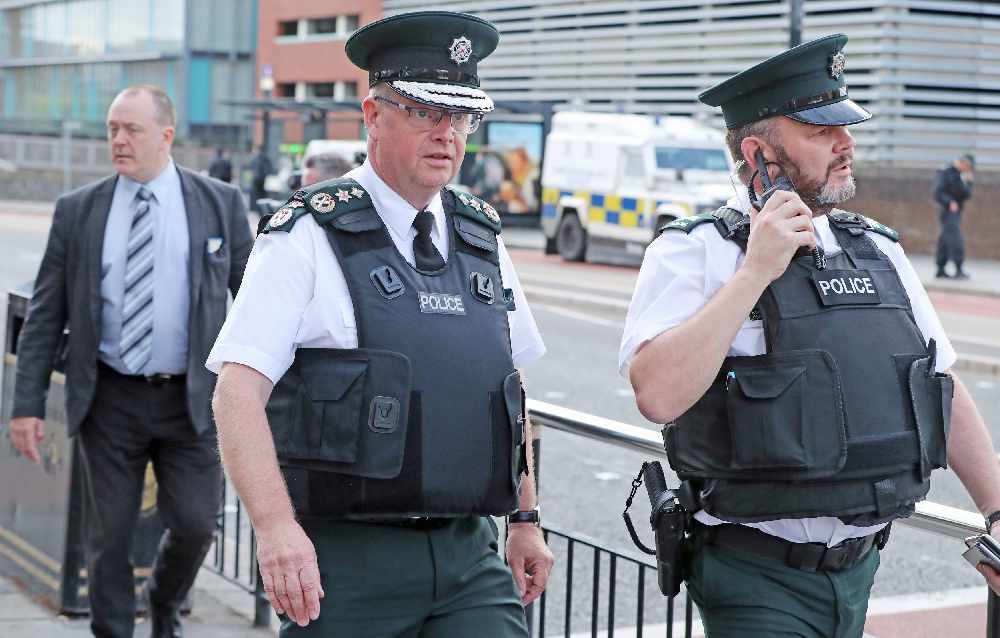 IMAGE: Chief Constable Simon Byrne (left) on patrol in east Belfast.
Mr Byrne said he wanted to "refresh" the PSNI's approach to community policing, by focusing more time and staff on engaging with the public.
Mr Byrne said he would advocate greater use of cutting-edge technology in everyday policing.
"Most of us these days run our lives on a phone, why can't the police?" he said.
On Brexit, Mr Byrne said he had been assured that the PSNI was planning effectively for all eventualities, including a hard Brexit.
Policing Board chairwoman Anne Connolly welcomed his appointment, saying: "Today marks another new chapter in the history of the PSNI.
"In leading the service forward Chief Constable Byrne's experience will bring a new perspective and focus to the delivery of the policing service.
"The chief constable position is challenging, demanding and carries a high profile and we know that there is a lot in the inbox to deal with.
"As a board we are very much looking forward to working with him to tackle the challenges that lie ahead and we wish him well in his new post."