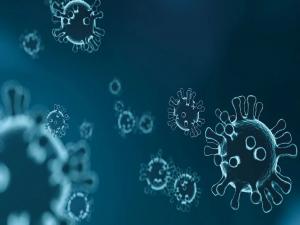 by Q Radio News
The first community transmission cases of coronavirus have been confirmed in Northern Ireland.
Nine new cases were announced in the region today bringing the total to 29.
The Public Health Agency confirmed three of the nine new cases were contracted through community transmission which means a patient had no known contact with another confirmed case of COVID-19 or travelled to an area badly affected.
A total of 321 tests have been completed in Northern Ireland.
The Department of Health said a significant number of further tests have been carried out for surveillance and clinical purposes, for the likes of patients in intensive care and other hospital settings with respiratory symptoms.
Health Minister Robin Swann announced earlier health services across Northern Ireland will have to be "significantly curtailed", as resources are diverted to care for COVID-19 patients.
The process of scaling back provision will be phased in over the days and weeks ahead, with non-urgent outpatient appointments, day cases, inpatient and diagnostic work being affected.
GP's are also being urged to prioritise work to address coronavirus cases and practices may reduce certain services.
Northern Ireland has now moved to the delay phase from containment for dealing with COVID-19.
Members of the public are now being advised to stay at home for seven days if they have a fever and/or a new and persistent cough.
Minister Robin Swann said,"I want to be totally frank with the public about the scale of the challenge heading our way. Health services across the globe are coming under severe pressure. Ours is no different.
"We have now started freeing up resources in our health service to provide hospital care for the most seriously ill Covid-19 patients.
"I obviously want to apologise to everyone who will have appointments and treatments postponed. Unfortunately, this is unavoidable.
"This is undoubtedly the biggest public health challenge for at least a generation.
"It will require a Government-wide and society-wide response, not only caring for those who fall ill but also providing support to anyone impacted by self-isolation and any social distancing measures that are put in place in the weeks ahead.
"I am very grateful for the support that has been evident right around the Executive table."
Currently, only non-urgent outpatients, day case, inpatient and diagnostic services will be reduced. Suspect cancer cases and other urgent care will continue, unless advised by the applicable Trust.
Venues for services may change as Trusts try to manage and centralise in order to attempt to maintain services.
For patients who need follow up as outpatients, Trusts are planning for greater use of telephone contact and other digital technology, where appropriate.
Patients will be contacted directly by Trusts with regard to any changes to already scheduled appointments.
All HSC Trusts will also be focusing sustained attention on ensuring patients who are medically well are promptly discharged from hospital, with appropriate care arrangements, to ensure hospital beds are available for any increase in admissions.
Trusts must also plan ahead for levels of sick leave amongst staff, which will inevitably impact on capacity.