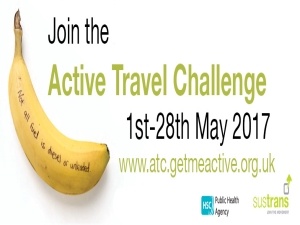 by Gráinne Connolly
Commuters in the North West are being urged to take up the Active Travel Challenge.
The challenge aims to promote a healthier lifestyle and cleaner environment by getting commuters to leave their car at home and explore more substantial forms of transport.
Some workplaces have already signed up to the programme including Allstate NI, the Western Trust and Derry City and Strabane District Council.
Other local businesses and organisation are taking part too.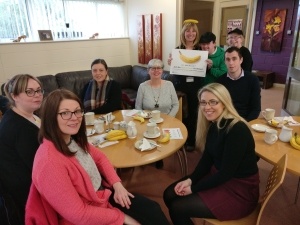 Michele Murphy, Sustrans Workplaces Active Travel Officer, with staff from the Western Health and Social Care Trust at Altnagelvin Hospital who have signed up for the Active Travel Challenge.
Mayor, Alderman Hilary McClintock has encouraged as many people as possible to sign up as we have a responsibility to make the small changes to our daily routine:
"The Active Travel Challenge is a brilliant way to encourage the public to explore their sustainable alternatives to driving to work and to be more conscious about the health and environmental benefits of leaving their car at home.
There is a responsibility on all of us to make small changes to our daily routine that can have a big impact on our local air quality, traffic congestion and our own physical and mental wellbeing."
The programme initially started in Belfast two years ago and is now being rolled out to the North West.
Employees and Emplyers can create an account for the challenge online at www.atc.getmeactive.org.uk where they can log their daily journeys in a bid to win individual and team prizes that include £150 commuter packs and heart rate monitor wrist bands.
The challenge also has an app for smartphones to help log journeys when you're on the move.
You can also log a 'work at home' day if it means you don't have to travel to the office by car on your own and you can also log virtual meetings.