By David Hunter
A charity in Northern Ireland says it's 'desperate' to help people in East Africa caught in the depths of a humanitarian crisis.
Severe drought has caused widespread malnutrition in South Sudan, Solmalia, Ethiopia and Kenya.
Collectively, charities and aid workers are warning that millions of lives could be lost, without international assistance.
It's been described by the United Nations as the largest humanitarian crisis since the Second World War.
Trocaire is one of a number of agencies working on the ground to support those struggling with the conditions.
David O'Hare has just returned from seeing the conditions first hand in Kenya, and says it's one of the most difficult trips he's ever been on.
The veteran Trocaire worker has been to some of the most deprived countries in the world to document the charity's work.
WARNING: Graphic images.
David O'Hare in drought affected Kenya, May 2017 from Trocaire on Vimeo.
David told QRadio: "The most difficult thing there is the kids."
"They arrive at these facilities and simply have nothing to them, small arms, legs and bones sticking out from their skin.
One project supported by the team delivers emergency "nutrition packs" which can help children's development over a five year period.
Mr. O'Hare said: "In one case I saw a young child come to an emergency health clinic and get weighed in at just seven pounds one ounce.
"I would equate that to the weight of a typical new born baby here in Ireland, but when I asked his mother what age he was, she replied 'eight months'.
"So, what were trying to do there is deliver supplements so those children can be fed, but we can't do it without help.
"It is really, really devastating to see the level of need there."
Cash donations to the region mean agencies can deliver potentially life saving care and medicines.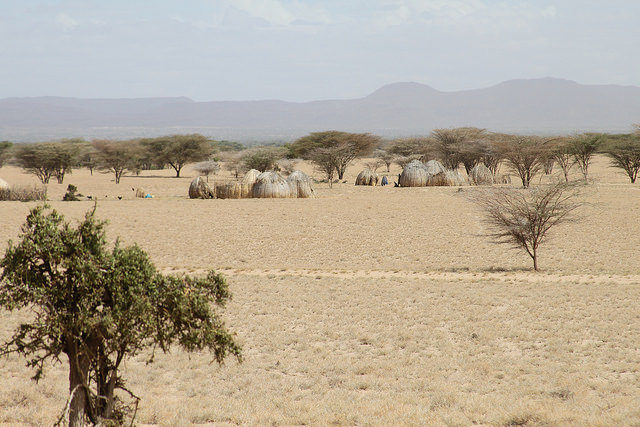 'Trocaire implements long term development programmes in 20 of the worlds poorest countries funded by donations from members of the public.
However, regular donations are used for more urgent humanitarian projects such as the current crisis facing countries in East Africa.
"The risk of chronic malnutrition or starvation is only going to get worse. Half a million of these kids are under the age of five" said David.
"If the people there do not get support in the coming weeks and months the level of death there will just be difficult to comprehend.
He continued : "We can only carry out our work thanks to the generosity of people here at home, and any donations will be used to fund those emergency feeding programmes, health clinics and providing other essentials.
"This isn't long term development work, this is strictly about saving lives at stage. Because we're at that stage where it's critical."
PICTURES: Kenya drought 2017
Communities often make large pots of portioned food paste to save resources
David O' Hare speaks with a Trocaire director on the ground about the difficulties associated with dry lands
A Trocaire supported project delivers food parcels