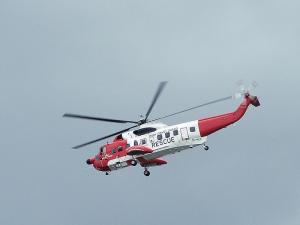 By Adam Evans
Crews from Bangor and Donaghadee have joined the search for a speedboat which failed to return to Port Logan yesterday.
Efforts are focusing on an area off Dumfries and Galloway.
The Donaghadee station has tweeted to say debris has been found in the water.
It's not clear how many people were on board.