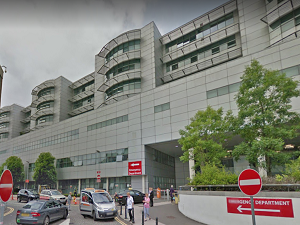 Royal Victoria Hospital
By Q Radio News
One patient and five members of staff have tested positive for COVID-19 at the Royal Victoria Hospital's Cardiology Ward.
in a statement, the Belfast Trust said: "The families of patients on the ward have been informed.
"We are working closely with the PHA to ensure established protocols are followed and we are taking steps to protect other patients and staff on the ward.
"The staff members who have tested positive are all following public health guidance and isolating at home.
"We would like to remind all patients who are scheduled to attend a Cardiology outpatient appointment that it is safe to do so. Anyone experiencing any chest pain should seek urgent medical attention."